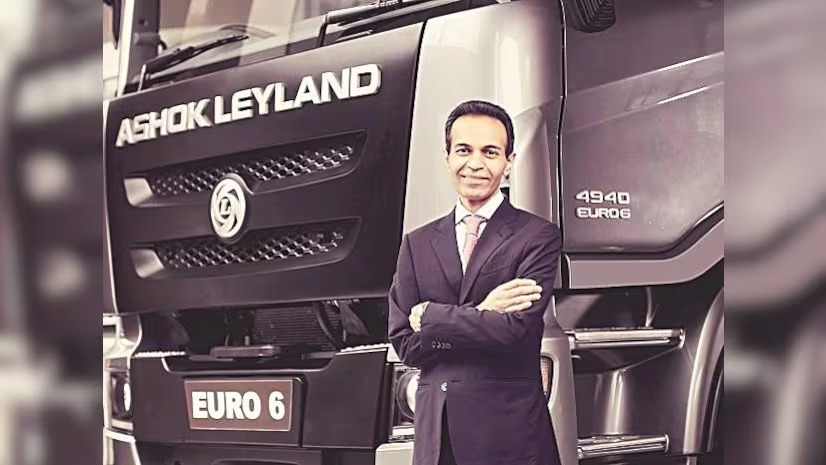 Ashok Leyland expects 20% revenue from exports in 5 years : Dheeraj Hinduja
CHENNAI : Hinduja Group-owned commercial vehicles maker Ashok Leyland expects over one-fifth of its revenue to come from exports in the next five years, according to company's Executive Chairman Dheeraj Hinduja.
The thrust is to see Ashok Leyland among the top 10 global original equipment manufacturers (OEM), said Hinduja at Carlton House Terrace, London, UK, during a select media roundtable with the Hinduja family members here.
The company, which is investing around Rs 1,000 crore to set up a bus manufacturing facility near Lucknow in Uttar Pradesh, expects the first vehicle to roll out within 15-18 months.
Besides, Ashok Leyland has plans to enter Europe with electric buses in 2025, said Hinduja.
As per its strategy, the company would focus only on the commercial vehicle segment and has no plans to enter the passenger vehicle segment as of now, he said.
There is "room to grow with commercial vehicles" and a "much better growth path" in the segment, said Hinduja.
In financial year ended March 31, 2023, Ashok Leyland's consolidated revenue was at Rs 41,672.60 crore and it had exported 78,645 units, which was less than a year before.
When asked about overseas sales, Hinduja said:"At the moment, we do about 10-11 per cent and within the next five years, our target is to definitely be over 20 per cent.