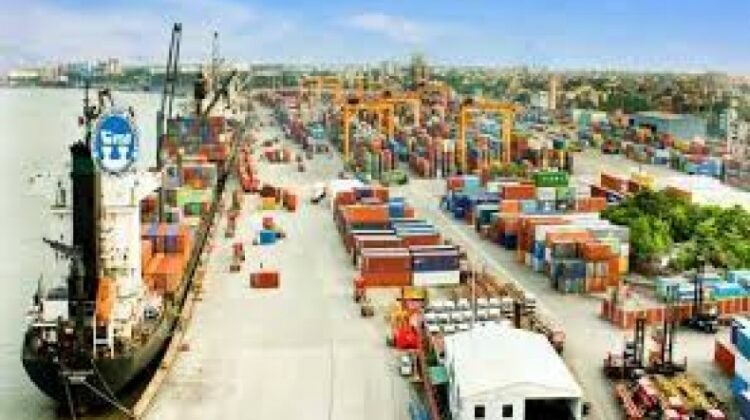 Bangladesh has given access to India for transporting goods via Seaports
CHATTOGRAM : Bangladesh has given access to India to transport goods to its own territory including the northeastern states via Chattogram and Mongla seaports.
The National Board of Revenue (NBR) issued a permanent transit order in this regard on Tuesday. "India will have to follow customs procedures for transit and transshipment goods as per the Standard Operating Procedure (SOP) signed between Bangladesh and India under the Agreement on the use of Chattogram and Mongla Ports for Movement of Goods to and from India," states the NBR order.
As per the transit orders, Indian goods can be transported through four entry points with 16 transit routes — Chattogram and Akhaura in Bangladesh and Agartala in India; Mongla and Akhaura in Bangladesh to Agartala in India; Tamabil in Sylhet and Dauki in India's Meghalaya; Sheola in Sylhet and Sutarkandi in Assam; and and Bibirbazar in Cumilla and Srimantapur in Tripura.
As per the deal, traders of India will have to pay transhipment fee of Tk 30 per tonne, security charge of Tk 100 per tonne, document-processing fee of Tk 30 (per chalan), escort charge of Tk50 (per tonne), miscellaneous administrative charge of Tk 100 (per tonne), container-scanning fee of Tk 254 (per container), and electric lock-and-seal fee as per rules.
The operator requires to obtain a licence from Bangladesh Customs for five years to transport goods and the customs will scrutinise previous five years' records of the applicants, the order reads. Any illegal record and any absolute outstanding of the applicants to the government will be considered as ineligibility for getting the license, it added.
India cannot transport any goods which are prohibited by the laws of Bangladesh and carrying goods cannot be kept for more than seven days at the ports of Bangladesh.
Earlier in October 2018, Bangladesh and India signed the agreement for transporting goods to and from India mainly to provide transhipment facility to India to carry goods to its north-eastern states.
India has already completed four trial runs on different approved routes — Mongla-Tamabil-Dawki, Mongla-Bibibazar-Srimantapur, Chattogram-Sheola-Sutarkandi and Dawki-Tamabil-Chattogram between the two countries.
The first trial run under the agreement was carried out in July 2020 when goods were transported from Haldia port in Kolkata to the Chittagong seaport and the final trial run to connect Chattogram and Mongla ports to north eastern states via India-Bangladesh Protocol Route concluded on 7 November, 2022.
The two countries had signed a Memorandum of Understanding (MoU) on the use of the two ports during Indian Prime Minister Shri Narendra Modi's visit to Dhaka in June, 2015.