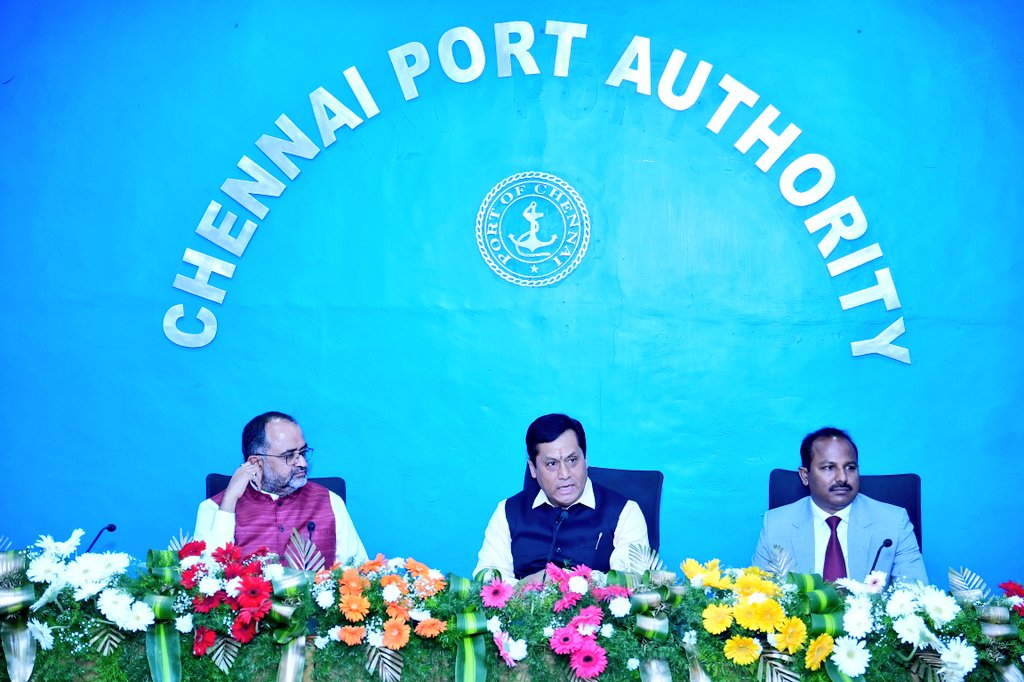 Chennai Port to be cruise tourism hub on the East Coast : Sarbananda Sonowal
CHENNAI : The Centre has planned to make Chennai the hub for cruise tourism on the East Coast, Union Minister for Ports, Shipping and Waterways Sarbananda Sonowal said here on Sunday. For the first time in the history of Chennai Port, a continuous cruise service was operated from June to September 2022, he said.
Sonowal was here to review the performance of the Chennai Port Trust and its subsidiary Kamarajar Port Ltd along with senior officials including the chairperson of the Ports, Sunil Paliwal.
"We are going to make Chennai Port a hub of cruise tourism in the East Coast." Sonowal told reporters. Chennai Port and Cordelia Cruises signed a memorandum of understanding in May 2022 to boost cruise tourism, he recalled.
Sonowal said 87,000 passengers from 37 cruise tourism operators visited Chennai Port in the past few years.
Later, responding to a query, Paliwal said container ferry services between Chennai and Puducherry had commenced in a small way with containers being the main cargo.
On On launching passenger ferry services between Chennai Port and Puducherry, he said, "This will be a tourist ferry as travelling from Chennai to Puducherry is much faster by road. But a tourist ferry between the two cities will be more of a pleasure. Already we are talking to a few companies.
Sonowal, referring to the Chennai-Maduravoyal elevated corridor project, said it was expected to be awarded in June 2023. The project has been revived by the union government for alleviating traffic congestion at Chennai Port.
The National Highways Authority of India, Chennai Port, Government of Tamil Nadu and the Indian Navy were working in close coordination for making the project into a reality, he said.