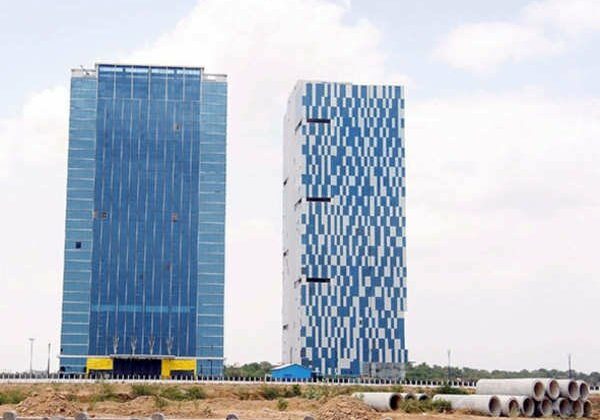 Big rush to set up shop at GIFT city: Deutsche Bank, Citigroup, Zerodha among 24+ applicants
GANDHINAGAR : Nearly two dozen financial institutions including Deutsche Bank, Citigroup, Nippon Life India and Zerodha are set to open shop at GIFT City even as banking transactions at the country's first International Financial Services Centre (IFSC) crossed the $100-billion mark in July.
This financial year alone, the IFSC – a tax-free gateway to the global financial world as it caters to customers outside the jurisdiction of domestic economy – has seen about a 30% rise in the total banking transactions volume so far, a top official said.
"We are seeing great momentum in overall business growth at IFSC," said Dipesh Shah, head, development, at Gujarat International Finance Tec-City (GIFT City).
Both banking and fund verticals are witnessing encouraging interest to make IFSC base for international financial services, which in turn is facilitating to onshore the offshore financial services for the country," he said.
GIFT SEZ (special economic zone) Development Authority considered nearly two dozen applications for setting up IFSC business in GIFT IFSC
This is a record surge for India's maiden IFSC which is emerging as a preferred platform for International Financial Services.
"The number of applications is itself a record in one-go," Shah said.
The applicants included alternative funds, asset management companies and banks.
Some of the leading institutions that have applied for fund business recently include Nippon Life India Asset Management, Kotak Investment Advisors, Blume Venture Fund, Karkinos Venture, Abans AIF, and Resurgent Enabling Bharat Opportunities Fund.
"A large number of global funds are making GIFT IFSC a hub for AIF (alternative investment fund)," Shah said.
Individual applicants could not be reached immediately for comments.
Fund administration is emerging as a big business interest with some of the leading administrators including Basiz Fund Services and Vistra setting up base. Apex and Amicorp, too, are expected to set up units.
Since October 2020, International Financial Services Centres Authority (IFSCA) has approved 45 applications for financial services businesses at GIFT City including HSBC Bank and Barclays Bank. The latest approval has been granted to Deutsche Bank for setting up international banking operations. Citi Bank is said to have applied for approval recently.
At least six-seven new professional services firms are applying every month to offer services to growing business in GIFT IFSC.
"Aircraft leasing is also gathering momentum as an important activity at IFSC with three approvals already granted and many players are in advance stage for setting up base at GIFT IFSC," Shah said.
Finance minister Nirmala Sitharaman had in her Union Budget 2021 speech said the government is committed to make IFSC in GIFT City "a global financial hub".
Source : Economic Times
.