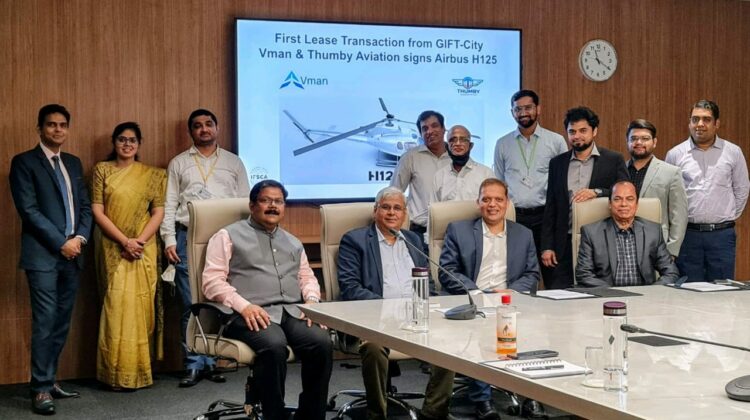 Vman, India's first leasing company in GIFT city, starts its Lease Transaction-Lease Airbus H125 Helicopter to Thumby Aviation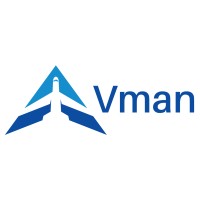 GANDHINAGAR : Vman Aviation Services IFSC Pvt Ltd (Vman) is India's first Aircraft leasing company, approved by
IFSCA in GIFT City. Vman focuses on operating lease solutions to the general aviation market.
Vman announces first Helicopter lease transaction with Thumby Aviation. "Vman Vision is to develop Aviation as a change tool to transform people's economic and social lives, in areas of operation, for botter prosperity with minimum environmental impact," Said Vishok Mansingh CEO Vman. "Aircraft leasing at most economical cost is a very significant step in this direction. We appreciate the proactive role played by the ministry of civil aviation, ministry of finance IFSCA and GIFT City to onshore aircraft leasing activities in India from offshore centers to make it happen.
The government of India, IFSCA and GICT City, in their endeavour to develop a GIFT-IFSC as a hub for Aircraft Leasing, have played a significant role in establishing leasing regulations and ecosystem, which facilitate ease of doing business, competitive tax regime and world best practices for promoting nascent leasing industry in India."
"IFSC in India is enabling various structures and businesses which otherwise were served from global financial centres; this transaction is a great demonstration for onshoring the offshore financial services. We are seeing great traction from potential lessors to set up base at GIFT IFSC to serve both India as well as global markets," said Dipesh Shah, Head Development, IFSC Authority, GIFT IFSC.
We are happy to partner with Thumby Aviation for the first Helicopter lease transaction by an Indian leasing company," said Rajarshi Sen, SVP-Leasing & CFO Vman. "Vman Leasing experience along with Thumby Aviation impeccable professional experience will help the growth of this segment at par with commercial aviation growth in India".
"We are delighted and proud to be the first customer of Vman and inducting a brand-new Airbus H125
helicopter. Having an Indian lessor makes business easier and hassle-free for operators in India. This
will certainly metamorphose the general aviation business in India bolstering its rapid growth" – Gp.
Capt. KNG Nair (Retd.), CMD and Managing Director. Thumby Aviation Pvt. Ltd.
"We are extremely happy to associate with Vman, and We are sure that this is the first to many more helicopters through them – Govind Nair, Director Business Development, Thumby Aviation Pvt. Ltd.
About Thumby Aviation Private Ltd.
Thumby Aviation is a non-scheduled air transport operator having rich experience in operating across the aviation spectrum in India. The company pioneered the Helicopter Taxi concept through HeliTaxii™ launched in Bangalore towards accomplishing its vision of making helicopter(s) affordable and accessible to the common man. The company has its presence in Nagaland in the Northeast, Uttarakhand in the North with Shri Kedarnath Ji shuttle services, Chhattisgarh in central India and across South India. The H125 being inducted from Vman will add to the fleet of HeliTaxii™
For more information, visit www.thumbyaviation.com About Vman Aviation Services IFSC Pvt Ltd
Vman is GIFT-City based aircraft leasing and asset management company. Vman provides unique and specific knowledge-based solutions on various Aircraft & Helicopter assets in India and overseas to optimise operating costs and generate higher revenues. The company provides a suito of aviation services, including aircraft leasing, sale and leaseback, asset management, aircraft valuation, lease restructuring
For more information, please contact: info@vman.aero
Source : Vman