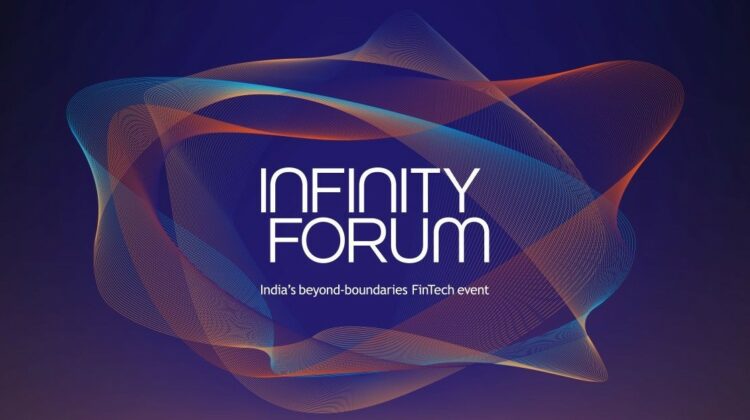 Bloomberg partners GoI, IFSCA and GIFT City to launch the "Infinity Forum," a flagship financial technology event

---
Prime Minister Shri Narendra Modi to deliver keynote address at Forum themed 'FinTech Beyond Boundaries,' alongside global business leaders and Forum's partner countries Indonesia, South Africa, and The United Kingdom
Bloomberg to launch world-class FinTech Lab at GIFT City to boost development of high-skilled human capital for the global FinTech industry
NEW DELHI : Bloomberg announced a partnership with the International Financial Services Centre Authority (IFSCA), India's first unified regulator for the country's International Financial Services Centre (IFSC), and Gujarat International Finance Tec-City (GIFT City) to launch the inaugural Infinity Forum. The flagship financial technology event will unite the world's leading minds in policy, business, and technology to explore and chart the next phase of growth for the global FinTech industry. The inaugural event will be held virtually from December 3-4, 2021.
The forum is hosted by Bloomberg and IFSCA under the aegis of Government of India in collaboration with India's first operational smart city, GIFT City. Prime Minister Shri Narendra Modi will deliver the opening keynote address. Key speakers from the forum's partner countries, Indonesia, South Africa, and the United Kingdom, will share how their respective governments have successfully fostered the growth of FinTech ecosystems, leveraged FinTech for economic growth, and are looking ahead to the opportunities represented by GIFT City.
Michael R. Bloomberg, Founder of Bloomberg L.P. and Bloomberg Philanthropies, and Three-Term Mayor of New York City said, "The Infinity Forum builds on our strong partnership with the Government of India, IFSCA and GIFT City, by bringing together the brightest and most influential global leaders in the FinTech industry. India is at the forefront of FinTech innovation, and the Infinity Forum will give participants the chance to shape the industry's future and identify innovations that can advance progress in other areas, including health care, climate change, and space research. In addition, the education and training work we are doing with our partners in India will help ensure that its young people are well positioned to enter and excel in the industry."
The agenda for the Infinity Forum will focus on the theme of 'Beyond FinTech'; with various sub themes including FinTech Beyond Boundaries, FinTech Beyond Finance and FinTech Beyond Next. Key speakers at this year's forum will include Mukesh Ambani, Chairman, Reliance Industries, Masayoshi Son, CEO, SoftBank among others.
'FinTech Beyond Boundaries' will explore the concept of creating a global stack on which the next generation of digital infrastructure can be built to allow for portability of solutions on a global scale. The sub theme of 'FinTech Beyond Finance' will focus on the convergence of the Space Tech industry with GreenTech and FinTech industry, and 'FinTech Beyond Next' will focus on the impact of quantum computing on future of Fintech – as well as the next innovation beyond blockchain.
The forum will also have three domestic partners, Invest India, FICCI and NASCCOM.
Shri Injeti Srinivas, Chairperson, IFSCA stated that "As the unified regulator for international financial services centers in India, the IFSCA is focused on fostering and enabling growth of the financial services industry on a global scale. Our flagship Infinity Forum is part of our endeavor to bring together all key stakeholders of the global FinTech Industry to explore the limitless future of the industry in the spirit of mutual cooperation. As the Indian Fintech industry grows exponentially, we have a lot to offer and lot to learn from our partner nations and others that successfully have leveraged FinTech for innovation beyond finance."

In 2019, Bloomberg and the Government of India announced a partnership to strengthen global investment in India and support the development of India's International Financial Services Center (IFSC) at the GIFT City. Bloomberg continues to work closely with GIFT City and IFSCA to further strengthen mutual collaboration and is also setting up a world class Fintech Lab, which will foster skilled human resources for the financial services industry in India's first International Financial Services Centre. Bloomberg will also provide certification courses for graduate students and professionals, in collaboration with IFSCA and GIFT Special Economic Zone (SEZ) through this. These certification courses will be designed and delivered by Bloomberg in collaboration with IFSCA and GIFT SEZ, with an appropriate curriculum formulated in consonance with industry requirements of GIFT IFSC.
"With India emerging as a global FinTech powerhouse, GIFT IFSC has an opportunity to be a platform for Indian Fintech companies to expand globally and for global companies to access the opportunity that India provides. We are pleased to strengthen our partnership with IFSCA and GIFT City with the Infinity Forum," said Nitin Jaiswal, Head of Government Affairs & External Relations, Asia Pacific, Bloomberg.
About Bloomberg
Bloomberg, the global business and financial information and news leader, gives influential decision makers a critical edge by connecting them to a dynamic network of information, people and ideas. The company's strength – delivering data, news and analytics through innovative technology, quickly and accurately – is at the core of the Bloomberg Terminal. Bloomberg's enterprise solutions build on the company's core strength: leveraging technology to allow customers to access, integrate, distribute and manage data and information across organizations more efficiently and effectively.