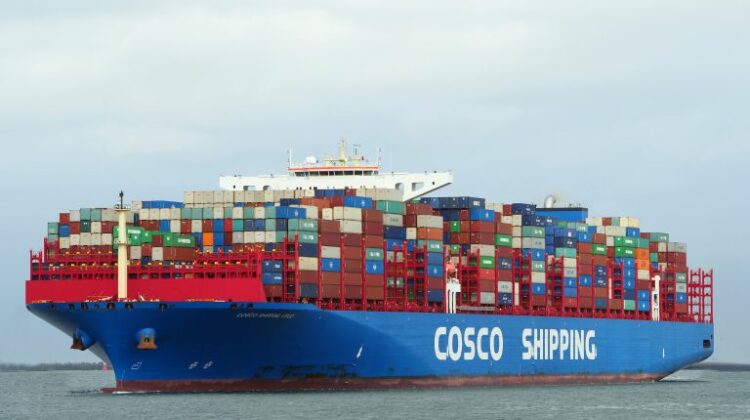 COSCO partners with Bank of Communications for blockchain solutions

---
SHANGHAI : COSCO Shipping Lines has joined forces with the Bank of Communications to launch the online transmission of the original order bill of lading in tripartite trade through the blockchain-enabled embed electronic bills of lading (eBL) solution.
The real-time transmission of electronic bills of lading and trade documents on the blockchain is realised among consignors, forwarders and consignees.
After receiving the electronic bill of lading, the consignees can directly initiate paperless bill exchange and release of goods, according to a statement, and the whole trading process can be completed on the chain in real-time.
The Chinese shipping giant stated that its blockchain-enabled eBL solution, which is backed by financial innovation from the Hong-Kong based bank, leverages the advantages of blockchain technology in terms of its tamper resistance and traceability to provide paperless services.
This constitutes the second collaboration of COSCO Shipping Lines with the banking industry for blockchain-enabled eBL solution, after the first attempt made with the Bank of China.
The bill of lading can be circulated through blockchain, making the whole service process efficient and contactless, while the combination of cargo flow, information flow and capital flow has laid a reliable digital foundation for international trade, according to a statement.
The Shanghai-based company said it will continue to invest in digital technology and push forward the digital transformation and the upgrading of the industry.