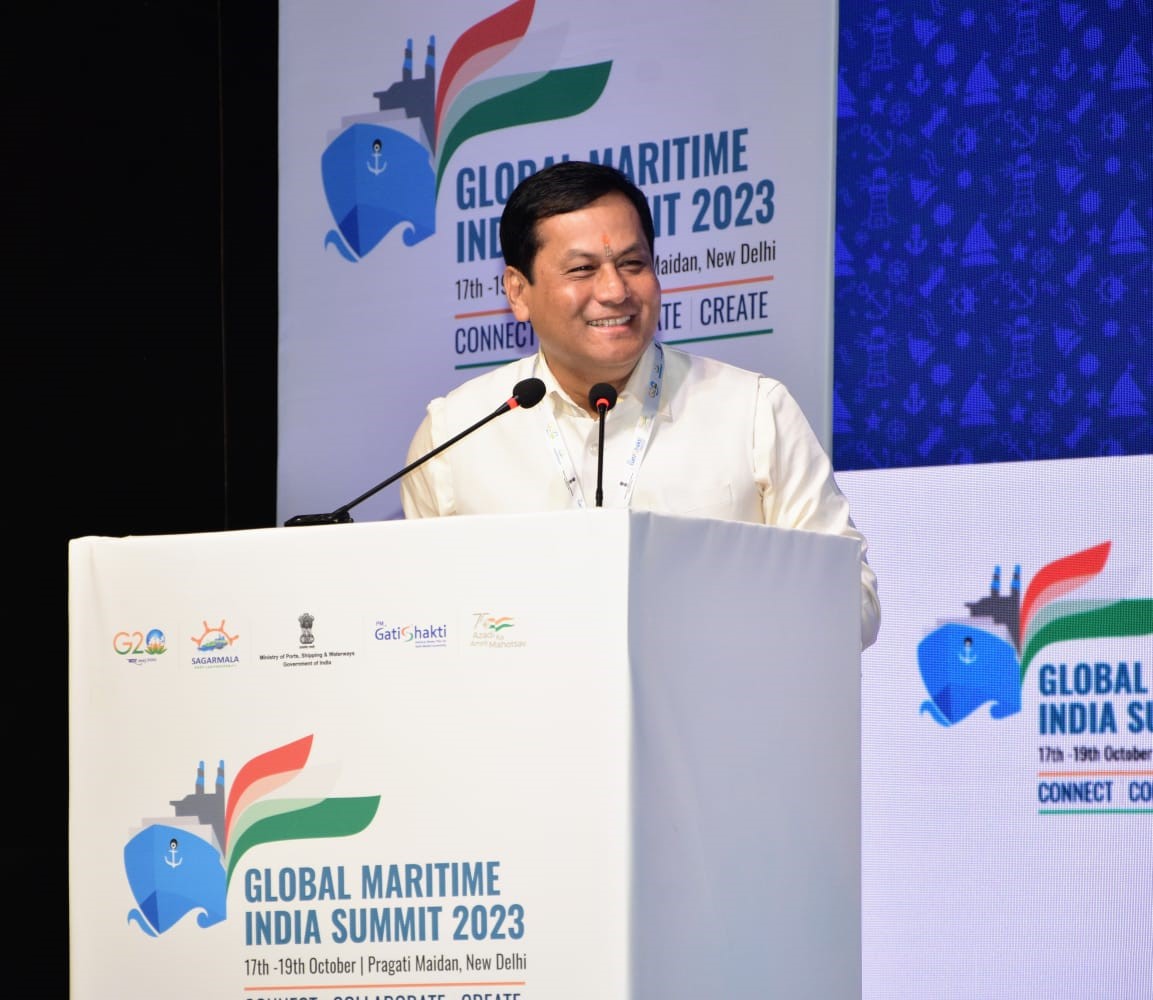 Blue economy playing big role in driving India's growth story : Sonowal
NEW DELHI : Union Minister of Ports, Shipping, and Waterways and AYUSH, Shri Sarbananda Sonowal, said the upcoming Global Maritime India Summit in Mumbai offers investment opportunities exceeding Rs 10 lakh crore and the potential to create over 15 lakh job opportunities. The summit's goal is to nurture a blue economy, with a strong focus on green ports, sustainable infrastructure, cruise tourism, and global investments.
"As India progresses through the 'Amrit kaal' towards becoming 'Atmanirbhar Bharat,' the role of the blue economy in driving India's growth story is immense," Sonowal said at a press conference in Mumbai.
Shri T.K. Ramachandran, Secretary, Ministry of Ports, Shipping and Waterways, said, "We have also created a special programme to motivate and promote women's participation in the maritime sector. We are confident that the summit will create a new platform for further discussions and growth in the sector, generating more than 15 lakh job opportunities across the country."
Scheduled to take place in Mumbai from October 17 to 19, GMIS 2023 is poised to be a pivotal event for India's maritime sector with a global presence, including participation from more than 70 countries, and ministers from various nations. GMIS 2023 is set to be a platform for discussions, featuring over 250 speakers and CEOs, 20 thematic sessions, and discussions on diverse maritime sectors such as decarbonisation, coastal shipping, finance, shipbuilding, innovation, safety, and maritime tourism.
"We anticipate that GMIS 2023 will experience strong engagement from maritime stakeholders, thereby, contributing materially to the global maritime landscape. The summit will not only generate additional opportunities for modernising the sector, but also serve as a success story for future generations to draw inspiration for future projects aimed at advancing the sector," said Sonowal.
The summit aims to steer India's maritime industry into a sustainable future.