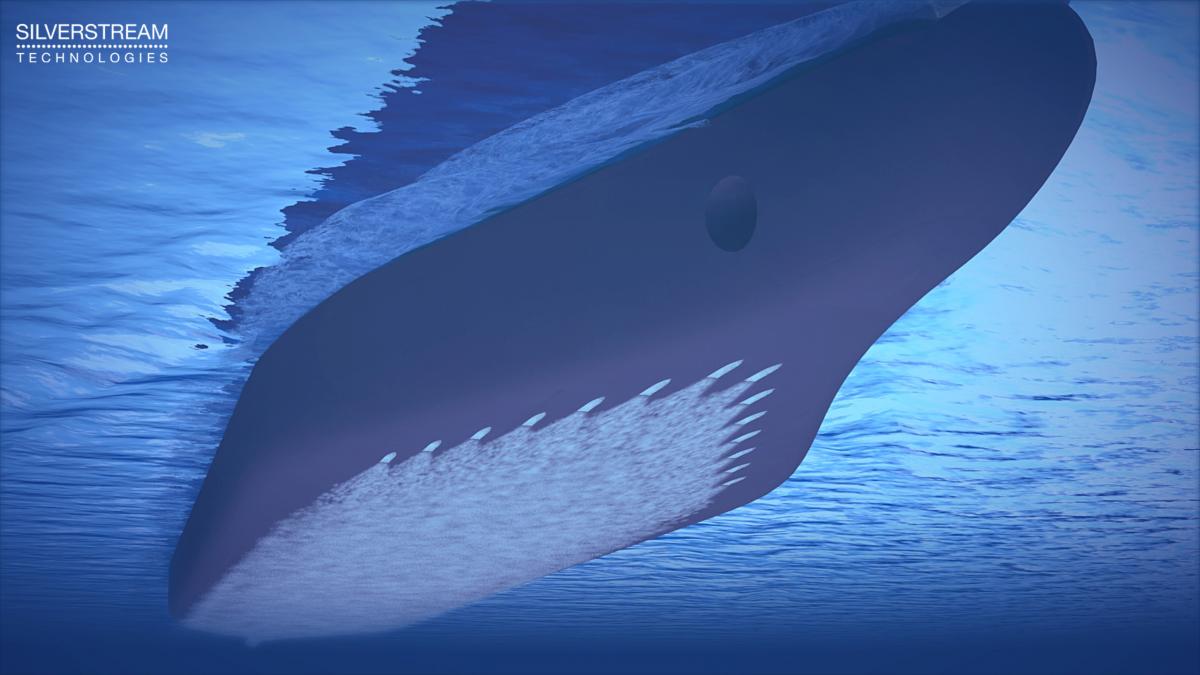 AkzoNobel and Silverstream Technologies release white paper to help ship owners cut fuel consumption and carbon emissions
LONDON : Ship operators can reduce their fuel use and emissions output by using Silverstream Technologies' air lubrication system (ALS) with AkzoNobel's fouling control coatings, a new white paper has revealed.
Marine industry experts from both businesses have collaborated to show that a combination of air lubrication and the right fouling control coatings can reduce hull resistance and increase efficiency to give vessel owners a "clear competitive edge".
AkzoNobel and Silverstream Technologies have partnered to publish the white paper 'Exploring Synergy between Energy Saving Solutions for the Maritime Industry', and hosted a webinar on October 11 exploring the benefits of the solutions whilst operating in tandem.
Silverstream's proven ALS, the Silverstream® System, generates a microbubble carpet beneath a ship's hull to reduce the vessel's frictional resistance, while AkzoNobel provides protective coatings and effective fouling control to minimise a ship's frictional resistance through maintenance of a smooth and clean hull surface.
Ship owners and operators are faced with a host of technologies in their pursuit to increase their current and future vessels' energy efficiency and lower emissions to comply with ever-increasing regulatory pressure.
The synergy between the two technologies is outlined in the white paper with three hypotheses:
1. The Silverstream® System does not have a detrimental effect on the performance of fouling control coatings.
2. The Silverstream® System can act in synergy with ultra-performance biocidal or foul release coatings to aid the removal of fouling.
3. Ultra-performance biocidal or foul release coatings can work in synergy with the Silverstream® System to help maintain, and even improve, the ALS's resistance reduction capabilities.
Today, 80-90% of all traded goods are transported by ships and the demand for global transport is expected to triple by 2050.
A recent report by the International Maritime Organisation (IMO) identifies the need to reduce the industry's environmental footprint and contribute to global efforts in combating climate change.
The IMO set out ambitions to reduce shipping's greenhouse gas emissions by at least 50% by 2050, compared to 2008 levels.
However, projections already suggest that these ambitions will not be met unless more drastic measures are undertaken.
The most straightforward pathway to adhere to the various regulatory measures and reduce the carbon emissions related to maritime transport, is found in addressing the fuel consumption.
Both Silverstream Technologies and AkzoNobel offer solutions aimed at reducing the ship hull's frictional resistance to achieve energy savings.
AkzoNobel's Intertrac Vision, which has a proven track record of savings, can be used to provide future performance prediction for a range of deep-sea trading vessels,
The industry-first tool helps ship owners save a forecasted 9% on power, 5,000 tonnes of fuel and more than 15,000 tonnes of green gas emissions over five years with an ultra-performance fouling control coating compared to a lower-performing industry standard product for a typical 171k cubic meter LNG vessel.
Meanwhile, Silverstream's ALS offers savings of between five and 11% depending on the type of ship.
Barry Kidd, AkzoNobel Vessel Performance Manager and white paper co-author, said: "Collaboration is key to maritime decarbonization and we have embarked upon an exciting project with our partner, Silverstream Technologies to further support the shipping industry in its pursuit of sustainability.
"The synergy between our technologies can provide ship operators with a clear competitive edge whilst helping them to comply with ever-tightening IMO regulations.
"By adopting a holistic approach in maintaining a smooth and clean hull to reduce vessel resistance, we are convinced that the careful selection of fouling control coatings, in combination with a proven air lubrication system, will benefit ship operators significantly enabling them to lower their fuel bills and reduce their carbon emissions in the near term."
Arno Dubois, Silverstream Technologies' Lead Hydrodynamicist and white paper co-author, said: "We are continually on the lookout for opportunities to enhance the fuel and emissions savings potential of our technology, and collaborative projects such as this one with AkzoNobel offer a fantastic chance to explore the symbiotic relationship between our ALS and other highly effective energy efficiency technologies.
"Ship operators simply have to consume less fuel, regardless of which fuel they are consuming, if we are to see a sustainable future for shipping.
"By taking a holistic approach to fuel saving, deploying a variety of proven solutions together, operators can achieve even greater savings for their vessels – this is what our new white paper brings into focus and is what we believe its readers will find compelling."
Follow these links to watch the webinar on-demand and access the full white paper.
Sign up here to watch the webinar and download the white paper.