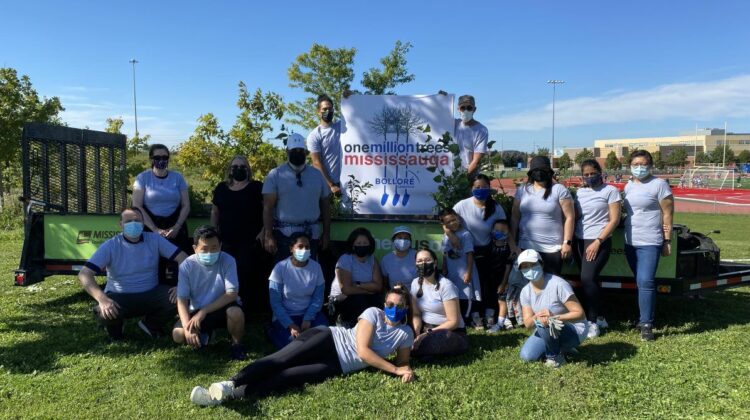 BOLLORÉ Logistics employees volunteer to plant trees in the city of Mississauga

---
TORONTO : The Bolloré Logistics team of Toronto joined forces with Air France and Hapag Lloyd employees to spend the day with their families planting trees to help the City of Mississauga achieve this goal. No less than 300 trees were planted that day, making these volunteers aware, through this activity, of the importance of preserving and promoting green space for all the positive impacts they have on biodiversity.
The One Million Trees initiative was launched by Mississauga to help conserve and enhance the City's open spaces and forested areas for future generations to enjoy.
This initiative is part of Bolloré Logistics' CSR program "Powering Sustainable Logistics" and adds to the many societal actions carried out by working for the preservation of the environment, one of the 11 program commitments.