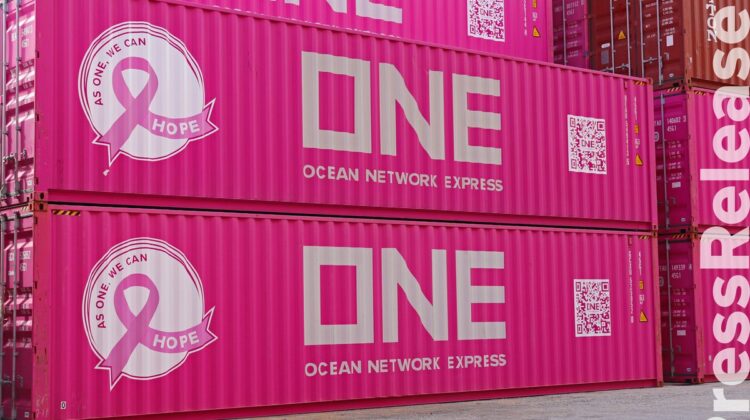 Ocean Network Express launches inaugural #ONEPinkRibbon campaign to raise Breast Cancer awareness globally

---
SINGAPORE : Ocean Network Express (ONE) launches a year-long ONEPinkRibbon campaign to raise awareness of breast cancer globally. ONE will transform 100 of its iconic magenta shipping containers to feature the pink ribbon– an international symbol for breast cancer awareness – and promote the importance of early detection of breast cancer throughout the year.
In addition to raising awareness, ONE will make a donation based on the annual mileage generated
from the customized pink ribbon containers. The donation will go towards a range of breast cancer
charities around the world, such as Breast Cancer Foundation (BCF) in Singapore, where ONE is
headquartered.
Jeremy Nixon, CEO of Ocean Network Express, said, "We hope to use our global fleet of eye-catching
magenta containers to impart a crucial health message and raise awareness of breast cancer globally,
not just during Breast Cancer Awareness Month, but all year round."
Operating in a male-dominated industry gives ONE the unique opportunity to engage both men and
women to provide support for people affected by breast cancer, whether it's someone's mother, sister,
wife or daughter. Educating more men about breast cancer will expand the support network for
survivors of the disease, which disproportionately affects more women than men.
According to the World Health Organization, in 2020 there were 2.3 million women diagnosed with
breast cancer and 685,000 deaths globally. As of the end of 2020, there were 7.8 million women alive
who were diagnosed with breast cancer in the past 5 years, making it the world's most prevalent
cancer.1