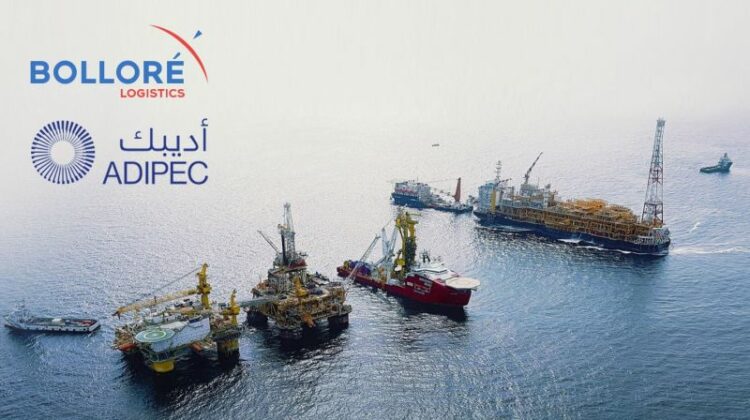 BOLLORÉ LOGISTICS exhibits at ADIPEC

---
PUTEAUX : BOLLORE Logistics will be exhibiting at ADIPEC, the leading oil & gas trade show, in Abu Dhabi, United Arab Emirates, from 15 to 18 November 2021. Bolloré Logistics' experts will take the opportunity to showcase the latest solutions developed by the company to meet the sector's challenges and assist their clients to undertake their projects.
ADIPEC is the world's most influential meeting place for oil, gas and energy sector companies. Professionals will convene in person this year to identify new opportunities and possibilities that will arise in a constantly evolving sector.
Bolloré Logistics, a global supply chain player, benefits from solid expertise acquired from working together with the major players of the oil & gas sector. The company specifically draws on a network of qualified experts among its 25,000 employees across the world, who work together to provide their clients with integrated transport services. The company has also set up a network of logistics hubs in Aberdeen, Dubai, Houston and Singapore, all equipped with warehouses, secure yards and handling equipment, and operating 24/7.
Commenting on Bolloré Logistics' participation in this global event, Philippe Gathion, Oil & Gas Projects Director, MESA said: "During the difficult times marked by the strong tension on the global supply chain, Bolloré Logistics mobilises all its employees to continue to deploy their services with the same flexibility and a sense of operational excellence. Taking part in ADIPEC is definitely a great opportunity to get closer to our clients to better understand their needs and provide them with reliable and flexible solutions that take into account their requirements but also the current context."