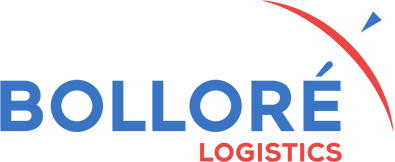 BOLLORÉ LOGISTICS handles 2 Charters of COVID-19 Test Kits for a large Pharma Group
PUTEAUX : Last May, Bolloré Logistics successfully managed 2 charters for a global US life sciences group, to ship one million antigen nasal Covid-19 test kits from Amsterdam to Brazil.
In Brazil, the sanitary situation became much worse in 2021, as safety measures have not been strictly implemented in most parts of the country. Vaccinations are slowly progressing, and experts fear the proliferation of the Brazil variant will mean increasing cases for several months.
The Bolloré Logistics control tower, based in London, was contacted on Thursday May 20th to ship 110 pallets that were ready the next day in the Netherlands and needed to arrive by May 25th to Brazil.
Bolloré Logistics Amsterdam, London and Brazil put the plan in action, immediately contacting and building the relationship with the client in Brazil.
Flights were loaded using TAP airlines from Amsterdam to Rio de Janeiro (GRU) via Lisbon. The two charters arrived in Brazil as planned. "I was really impressed by Gabriel Moraes and his team in Brazil for their attentive actions and their passion for this business," commented Jill Cross, Healthcare Director for the Americas. "The team in Brazil went above and beyond!"
Bolloré Logistics globally has demonstrated and proven that with limited time to plan, they can execute large movements seamlessly through the network, keeping our clients informed at each step of the supply chain. We will now be in line for receiving many more shipments on this route and furthermore on new immerging markets with this company.
Source : Bollore Logistics