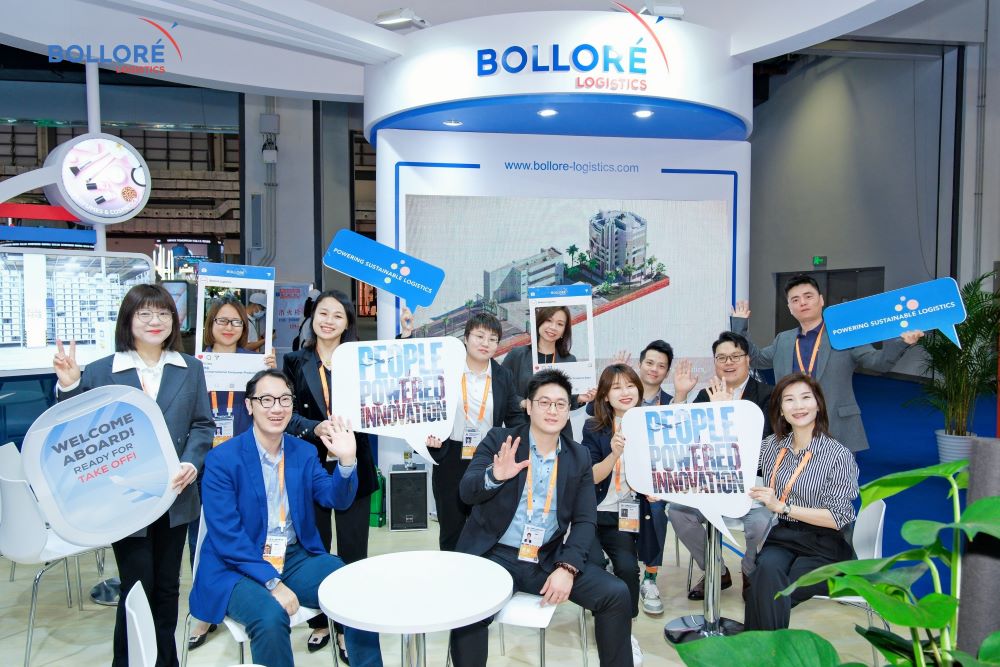 Bolloré Logistics showcases logistics expertise in 3rd Hainan Expo 2023
HAIKOU : The 3rd China International Consumer Products Expo concluded on April 15th in Haikou with a record number of over 320,000 visits compared to 280,000 visits last year. The theme of this year's expo is "Share open opportunities to create a better life". During the expo, hundreds of well-known brands from China and abroad released the latest high-quality products and designs.
From April 11th to 15th, Bolloré Logistics showcased its expertise in logistics for consumer products and deepened its understanding of the potential in the Hainan and China markets. Over the course of five days, the team met with potential customers, consolidated its knowledge on the fast-changing consumer products market in China and presented its travel retail and fashion logistics solutions.
VIP guests visit Bolloré Logistics' booth
On the first day of the expo, Bolloré Logistics' booth was honored to receive a visit from VIP guests Mr. Bertrand LORTHOLARY, French Ambassador to China, and Mr. Sylvain FOURRIERE, Consulate General of France in Guangzhou. Frederic MARCEROU, CEO of Bolloré Logistics Greater China, welcomed them and introduced the latest business developments of Bolloré Logistics in Greater China, with a special focus on Hainan.
Visit of Bolloré Logistics' Warehouse in Haikou
On the second day of Hainan Expo 2023, the Bolloré Logistics team from different entities in China, Asia-Pacific, and Singapore visited the company's warehouse in Haikou to learn more about its facilities and operations. The 4,000 sqm warehouse, located in the Haikou Comprehensive Bonded Zone, will soon be opened to customers.
In addition to storage, the warehouse will provide value-added services such as printing, customization, kitting/co-packing, labeling, cellophane and packing, and inkjet printing.
The Hainan Expo is an exhibition full of displays, mutual learning, and communication. Through this event, Bolloré Logistics gained a close understanding of customer needs, experienced new scenarios, and explored new market opportunities. As a leading company in transportation and logistics, Bolloré Logistics aims to facilitate the movement of foreign consumer goods into China and help more Chinese consumer goods reach the world.