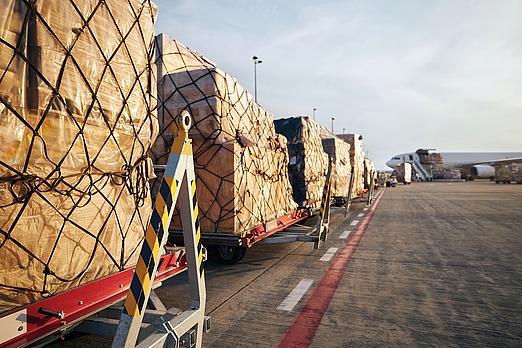 cargo-partner launches LCL service for dangerous goods from China to Europe
SHANGHAI : Austrian logistics provider cargo-partner has expanded its range of Less-Than-Container Load (LCL) solutions and introduced a new sea freight consolidation service for dangerous goods from China to Europe.
In particular, the service is suitable for a wide range of products and industries, including automotive components, car batteries and electronic goods with various types of integrated batteries.
The company has introduced a new weekly consolidated transport service for goods that are classified as DG Class 8 and DG Class 9 by the International Maritime Organisation (IMO). This classification includes products such as various types of batteries, whole electric vehicles, handheld power tools, e-bikes and e-scooters as well as many other electronic devices with an integrated power source.
cargo-partner offers this service with weekly departures from Shanghai in China to Koper in Slovenia and average port-to-port transit times of 29 days.
Additional door-to-door service includes pickup and consolidation from anywhere in China, deconsolidation at cargo-partner's logistics centers in Budapest, Hungary and Ljubljana, Slovenia and delivery to any destination in Europe.
"Many of our customers are currently looking for a reliable solution for their import shipments from Asia – especially for industries that require specific battery components," said Felix Miletich, Corporate Director of Product Management Sea Cargo LCL at cargo-partner.