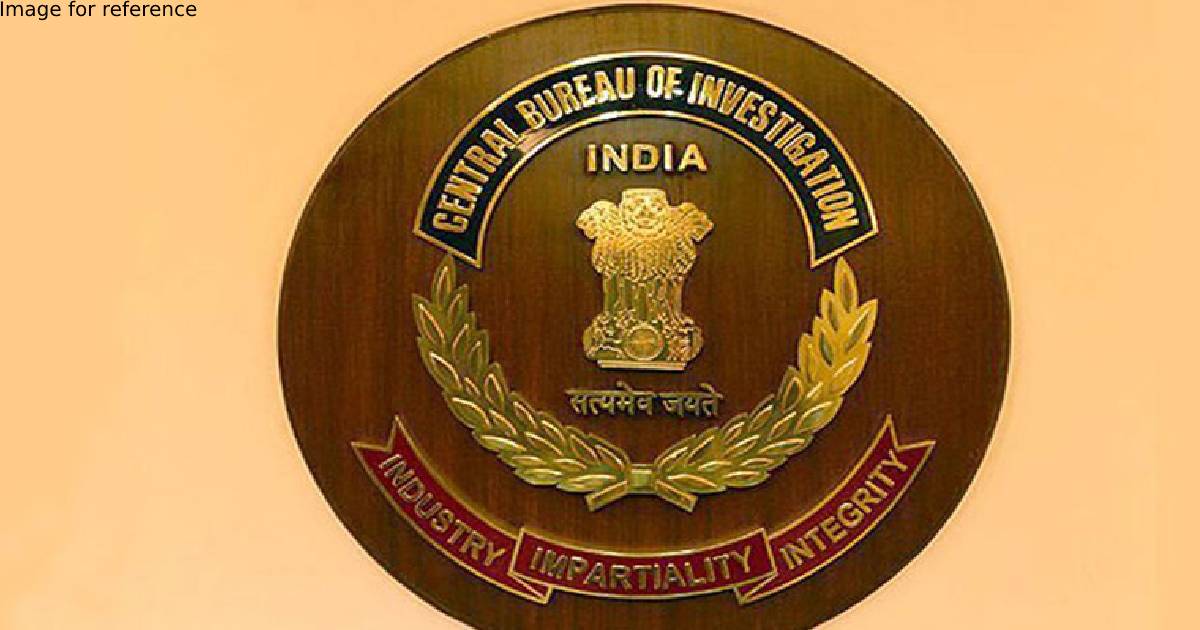 CBI files FIR against PFS Shipping(associate company of ABG Shipping) for cheating banks
The Central Bureau of Investigation (CBI) has registered an FIR against PFS Shipping India Ltd, a ship–owning unit of ABG Shipping, for allegedly causing a wrongful loss of Rs 163.80 crore to a consortium of banks.
Action taken on a complaint from the Bank of India on March 16, the CBI lodged FIR against PFS's directors – Ashok Kumar Agarwal, Kamlesh Kumar Agarwal and Dhananjay L Datar — on charges that the company failed to pay periodic instalments and interests on loans received from the consortium of three banks. More than that, the directors in connivance with others "carried out criminal act of misappropriation and dishonest conversion of funds for their wrongful personal gains". The three with dishonest and fraudulent intention had forged and fabricated many documents, created bogus and fictitious entries and executed frivolous documents as genuine to defraud the banks, the CBI FIR read.
They tried to dispose off the bank guarantee besides wilfully diverting bank funds to its other entities here and abroad, alleged the agency. Last year, the CBI had also registered a case against ABG Shipyard for defrauding banks to the tune of ₹22,842 crore.
The banks defrauded was led by Bank of India's Tokyo branch, and comprised Canara Bank's London branch and Syndicate Bank's Singapore branch.
Forensic audit conducted by MK Agarwal and Co on September 9, 2019, pointed out that substantial amount was wired by the company to its subsidiary units and its account was declared NPA way back on March 31, 2014, on default of payments, said the agency.
The acts by accused constitute offence of criminal conspiracy, cheating, fraud, forgery, using false documents for misappropriating funds and resorting to criminal breach of trust.
The Mumbai-based PFS is engaged in the business of owning, operating and charting vessels in India. As per the complaint to the CBI, ABG Cement Ltd (ACL), a group company, was setting up a greenfield coastal cement plant with a total cement capacity of 5.8 milion tonnes per annum.
In order to reduce the cost of transportation for carrying the ready clinker from Bhuj plant to Surat plant, both in Gujarat, for cement grinding, the ACL hired PFS for coastal operations.
Following an agreement, the PFS was sanctioned $76.50 million syndication loan under ECB route by the Bank of India's Tokyo branch, Canara Bank's London branch and Singapore branch of former Syndicate Bank, since merged with Canara Bank.
Of the total credit sought, Bank of India disbursed $10.75 million of its share of $23.25 million in 2012.
The forensic audit revealed that company did not purchase new vessels which was one of the conditions for seeking loan and instead used its old ones for business.
It also emerged that PFS Shipping India Ltd made huge investment in its subsidiary company, M/s Varada Marine Pvt Ltd of ₹1,012.50 crore till FY 2013-14. Varada, registered in Singapore, was also under liquidation.
"M/s PFS Shipping India Limited has diverted the funds to the tune of ₹1,012.50 crore to its related company and taken out the funds to outside India and the sale of shares worth ₹514.92 crore has been adjusted against the payable liabilities of the group of companies," the CBI alleged. The total diversion of funds is to the tune of ₹1,527.42 crore, said the agency.
The agency also stated that PFS has made investments in its another subsidiary company, PFS Offshore Private Limited of ₹260.80 crore from FY13-14 onwards through equity shares, preference shares and share application money. This amount too has been taken out of the country.
Similarly, it diverted small amounts to two of its other concerns as well — Western India Shipyard Ltd and Atlanta Shipping Ltd, said the CBI.