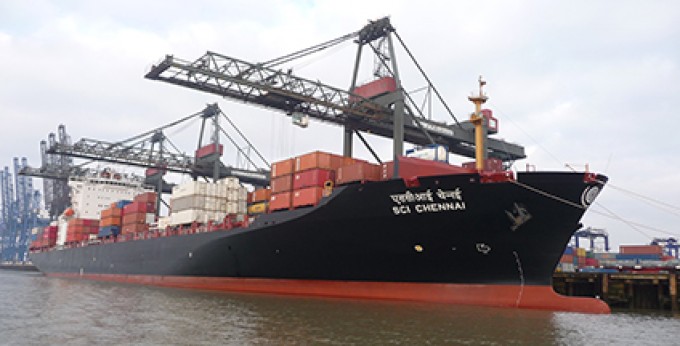 Govt may invite bids from four companies for strategic disinvestment of SCI
MUMBAI : Vedanta Resources, Safe Sea Services, JM Baxi and Megha Engineering are among firms that are likely to be asked to place bids for the strategic disinvestment of state-run Shipping Corp. of India (SCI) by next month, officials aware of the development said.
"The process is moving swiftly. Financial bids should be called for by next month; there are many parties that are interested," a senior official said, asking not to be named.
The government is expecting an equity value of about ₹6,000 crore from the strategic sale, which will see management control transferred to the winning bidder.
Vedanta Resources, Safe Sea Services, JM Baxi and Megha Engineering didn't respond to queries as of Friday evening. Queries to the finance ministry also did not elicit a response.
As part of its strategic disinvestment plan, the government will transfer its entire shareholding of 63.75% in SCI, along with management control, to a private entity.
The remaining equity of the BSE-listed company is held by the public.
The company's disinvestment process gained pace after it completed the demerger of its non-core assets into a unit.
SCI's South Mumbai headquarters Shipping House, a training institute in Powai and some other properties will not be sold but instead, be transferred to the demerged Shipping Corp. of India Land and Assets Ltd.
These assets will be dealt with later after the disinvestment of the shipping business. The unit will also be listed.
The government, which intends to complete the sale within the first half of this financial year, has set itself a disinvestment target of ₹51,000 crore for 2023-24.
With 59 ships and 3,281 employees, SCI is India's largest shipping company by capacity, managing these vessels on behalf of various government departments and organizations. The government issued the preliminary information memorandum for the SCI divestment in November 2020, saying the non-core assets that will not form part of the deal will be revealed at the time of issuing the request for proposals.
However, the covid-19 pandemic slowed most disinvestments being undertaken by the government, which also impacted the SCI sale.