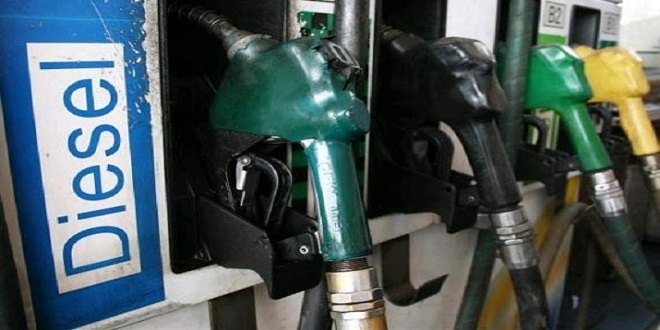 Centre cuts windfall tax on domestic crude sales, diesel exports
NEW DELHI : The union finance ministry on Thursday lowered the windfall tax on the sale of domestic crude oil to ₹6,300 a tonne, according to an official notification. For the past two weeks the the levy stood at ₹9,800 a tonne. The revised tax rate comes into effect from Thursday.
The ministry also decided to reduce the special additional excise duty (SAED) on the export of diesel from ₹2 to Re 1 per litre. The windfall tax on petrol and aviation turbine fuel (ATF) remained unchanged at zero.
The cut comes as crude-oil prices have been easing over the past couple of weeks amid persistent concerns of lower global demand and another interest-rate hike by the US Federal Reserve.
Brent prices have dropped to $80 a barrel from around $85 a barrel a fortnight ago. At the time of writing this, the January contract of Brent on the Intercontinental Exchange was trading at $80.65 a barrel, down 0.65% from its previous close. The December contract of West Texas Intermediate (WTI) fell 0.61% to $76.19 a barrel.
Mr. Rahul Kalantri, Vice president, commodities at Mehta Equities, noted that the decline in crude prices followed the US Energy Information Administration's report, which revealed that US crude-oil inventories surged by 3.6 million barrels for the week ending on 10 November, surpassing the anticipated 1.8 million barrels.
"This downturn was exacerbated by concerns over demand from the European Union. Nevertheless, the positive performance of Chinese industrial production and retail sales data provided some support to crude-oil prices. Additionally, the upward revisions in demand forecasts for 2023 by OPEC+ and the IEA further bolstered crude oil prices at lower levels," he said.
The India crude basket stood at $83.09 a barrel on 15 November. It has averaged at $84.78 a barrel this month, down from $90.08 last month.
The Indian government first imposed a windfall tax on the sale of locally produced crude on July 1, 2022 as oil exploration and production companies made huge profits after crude-oil prices hit multi-year highs following Russia's invasion of Ukraine. The additional levy was imposed as private refiners were mainly selling abroad, where prices were higher, instead of the domestic market. The windfall tax is reviewed every fortnight, based on average oil prices over the previous two weeks.