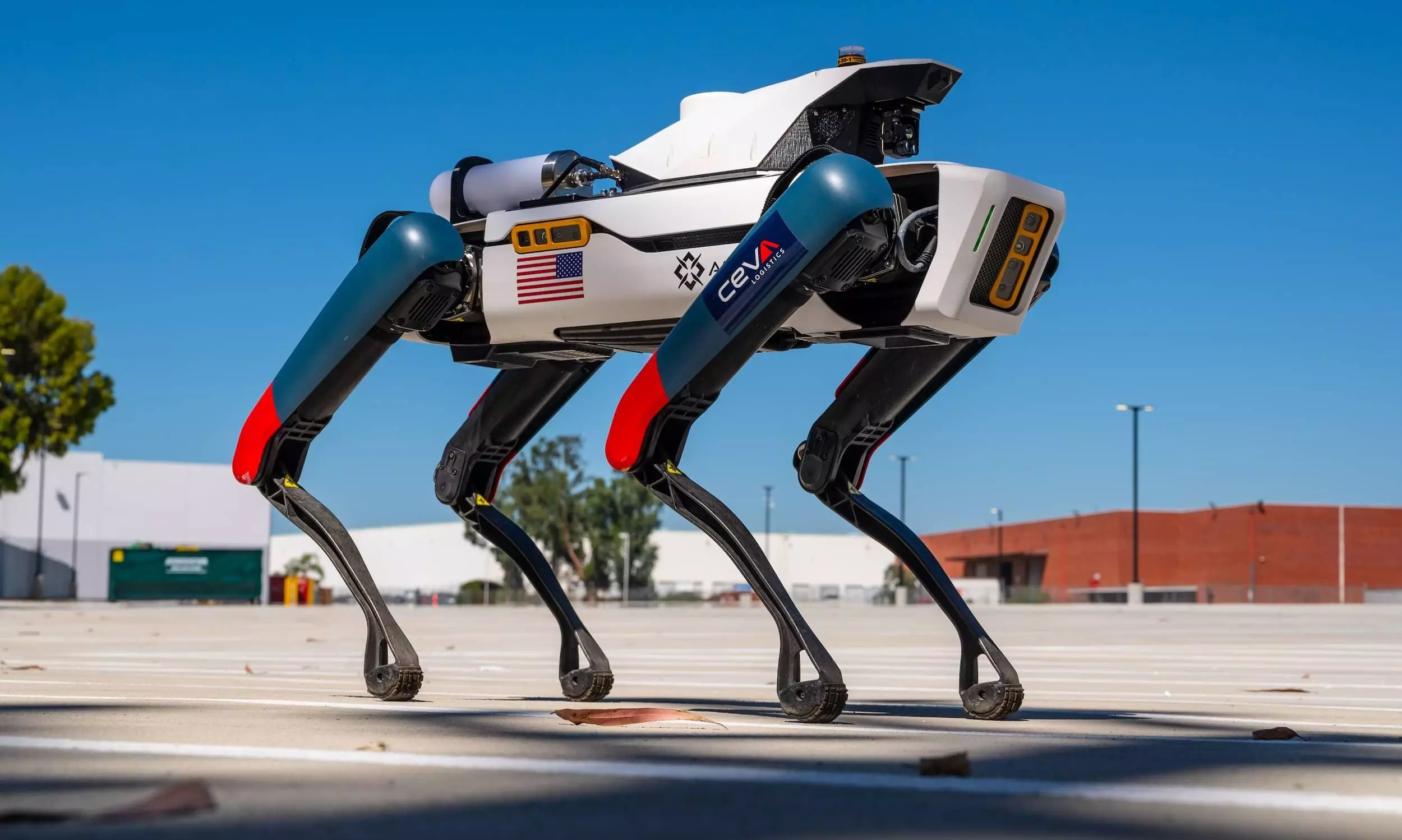 CEVA Logistics to use robots from Boston Dynamics in new California transload facility
CALIFORNIA : CEVA Logistics recently opened a 12,540 m² transload facility, where robots from Boston Dynamics will be used to serve CEVA's customers at the site within miles of both the ports of Long Beach and Los Angeles.
According to CEVA Logistics, the new site is the only transload facility in North America to offer a cross-belt sortation device, enabling 10,000 parcels to be sorted every hour based on preselected variables such as size, color or preferred carrier.
"The facility caters to automotive, consumer retail and technology companies and was constructed with efficiency and velocity in mind," said CEVA in a statement.
More specifically, the autonomous robots are able to unload hundreds of containers per hour, operating continuously, improving efficiency and preventing safety concerns associated with using manual labor for the same process.
Boston Dynamics' Spot robot is also being used for security, patrolling the site, while CEVA is also using One Network's yard and warehouse management systems to ensure end-to-end visibility for its customers.
CEVA expects to process a total of 26,000 floor-loaded containers during the facility's first year in operation and to double its capacity within three years.
Beyond its capacity, technology and automation, the site was designed to minimise its carbon footprint, including environmental initiatives, such as rooftop solar panels and EV trucks powered by renewable energy sources, which will be in service by January 2024.
Ashfaque Chowdhury, MD for North America at CEVA Logistics, commented, "The addition of our Los Angeles transload facility demonstrates CEVA's ongoing commitment to expanding our services in North America. The new site builds on our robust network of warehouses across the continent, giving our customers more control and flexibility over their supply chains."