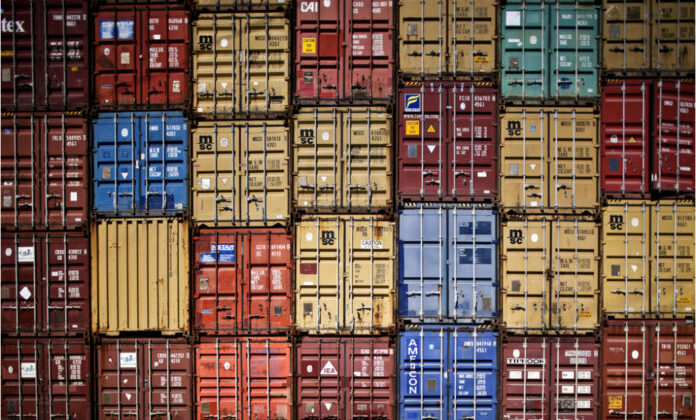 Chassis and carrier terminal ownership worsen US congestion

---
Interlocking terminal-carrier ownerships coupled with cartel-like conditions in the container chassis market have emerged as prime suspects for the US supply chain crisis.
"There is a sort of 'wink and nod' situation," says a person involved in studying the problem but who is not authorized to speak publicly. "Companies say they are doing their best to sort out the mess, but they are making a huge amount of money at the same time."
Examples being mentioned are carriers with investment stakes in different terminals and preferring to wait for days offshore until a particular terminal becomes available instead of using a terminal that has a much shorter berthing backlog. Carriers are also said to be making money from the huge amount of demurrage.
The chassis distribution and storage network is causing particular annoyance. "Trucks waiting to pick up loads are still being turned back because they have chassis that belong to a different container yard," says another official involved in examining the causes. "Chassis owners are making money from units not being returned in time."
One chassis pool has recently more than doubled the penalty for units not being brought back in time.
Carrier contracts with shippers are being scrutinized closely because of the extra fees that the San Pedro ports in southern California are imposing. "Carriers are saying they have no connection with the fees because their contract and Bill of Lading states that they have to deliver goods to a terminal — and they have done that," says the industry official.
The Federal Maritime Commission is being called on to take action, but does not have the executive power. "The commission lacks the statutory authority in this situation," said the official. "New rules are needed."
An industry analyst notes that the San Pedro ports are handling at least 25% more containers than they have in the past. "However, there is a big question mark as to how this matches the delivery of actual goods to and from the ports. The number of truck trips has also risen hugely — but there are no detailed figures on how many of these trips involve empties, which do not improve the supply chain — and how many of these trips are because chassis are being rejected at yards or terminals."
What is certain is that Walmart, Target and other big wholesalers/retailers have told the FMC that they are not going to bear the burden of the fees.