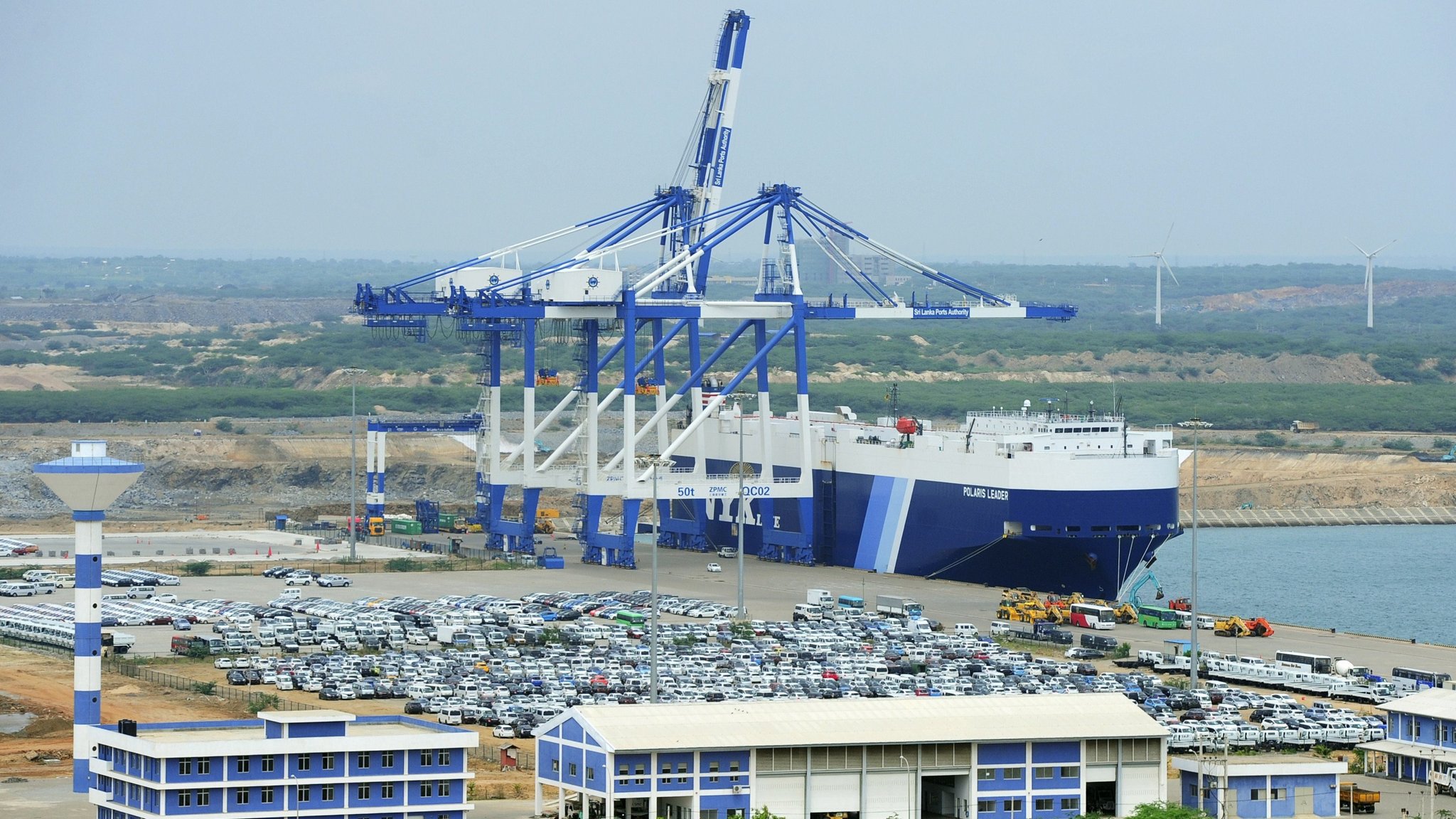 China shows interest to build an oil refinery in Sri Lanka's Hambantota Port
COLOMBO : China has expressed interest to build an oil refinery in Sri Lanka's strategically located Hambantota district, in a move aimed at expanding its footprint in the Indian Ocean Region (IOR).
China had earlier built a port in Hambantota and acquired a lease to run it for 99 years.
On Monday, Sri Lankan President Ranil Wickremesinghe met a delegation from Chinese state-owned oil company Sinopec to discuss the construction of an oil distribution hub and refinery in Hambantota.
Sinopec is prepared to fully fund the construction of the refinery, according to a statement by the Lankan president's office.
The Sri Lankan government had last month invited expressions of interest to build a refinery at Hambantota port.
China's goal is to use the proposed refinery in Hambantota to refine oil imported from West Asia before shipping it for its consumers via either Myanmar or vessels, according to persons who track China's ambitions in the IOR.
Meanwhile, India is developing a petroleum storage hub in Trincomalee in eastern Sri Lanka. India Oil Corporation (IOC) has already signed a joint venture with the state-owned Ceylon Petroleum Corporation to develop the island nation's only oil tank farm in Trincomalee.
Chinese state-owned port operator CMPorts holds a 99-year operating lease in Hambantota, which analysts apprehend could be converted to a military base in future, challenging India's role in the region.
Sinopec and CMPorts both sent official delegations to Sri Lanka this month to look at business opportunities.
Sinopec is the world's largest refining company. It is the largest oil and petrochemical products supplier and the second-largest oil and gas producer in China.
The government of former Sri Lankan president Mahinda Rajapaksa had taken out a $8 billion loan from Chinese banks to fund Hambantota's construction. Lanka requires 110,000 barrels per day of oil products but only produces around 35,000 barrels per day from its Kelaniya refinery, making the country completely dependent on crude oil imports