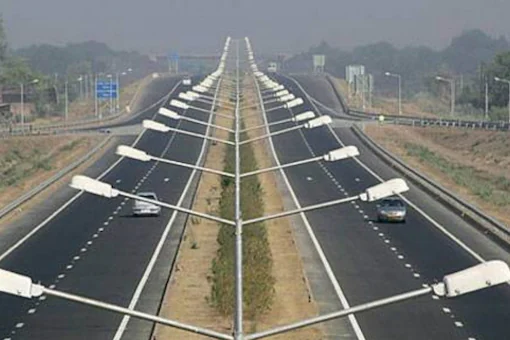 China touts its Belt and Road infrastructure lending as an alternative for international development
BEIJING : China is touting its 10-year-old Belt and Road Initiative as an alternative model for economic development, releasing a government report that praises the program while glossing over criticism that it has saddled poor countries with too much debt.
The program championed by Chinese leader Xi Jinping has financed construction of ports, power plants, railroads and other projects around the world.
"Over the past 10 years, the fruitful results of building the Belt and Road together and the growing circle of friends have fully proved that the Belt and Road does not engage in a closed and narrow circle, transcends the old mindset of geopolitical games and creates a new paradigm of international cooperation," Li Kexin, the Foreign Ministry's director for international economics affairs, told reporters in Beijing.
Since it was launched, the Belt and Road Initiative, or BRI, has backed projects carried out mostly by Chinese construction companies, financed by loans from Chinese development banks.
Its official goal is to boost trade and investment by improving China's transport links with the rest of the world. Analysts credit the program with directing needed funding to poor countries but say that came at a cost.
A study released Monday by Boston University's Global Development Policy Center said the BRI had delivered more than USD 330 billion in loans to developing country governments through 2021, lending more than the World Bank in some years.
"On some level, China has added a World Bank to the developing world, and that is no small feat and very appreciated by developing countries," said Kevin Gallagher, the center's director.
But the same study noted that many recipients of Chinese loans are now struggling with their overall debts. Also, Chinese-funded power plants are emitting about 245 million tons of carbon dioxide a year, adding to emissions of climate altering greenhouse gases.
Gallagher says the initiative has switched to a new focus, dubbed "small and beautiful," that favours smaller projects and renewable energy.
China's development lending has slumped in recent years, in part because China has learned from the debt crises in multiple countries and also because it has less money to lend as its own economy slows down.
Cong Liang, a senior official of China's main planning agency, said during the release of the BRI report that the country would adhere to "the principle of sustainable debt" and work with indebted countries toward "a sustainable and risk-controllable investment and financing system." The Belt and Road Initiative is part of China's efforts to raise its international stature and push back against US criticism of Communist Party rule and Beijing's human rights record.
China's leaders accuse the US of trying to impose their principles on everyone else — including China. They say their system offers a different approach that accepts other countries as they are.