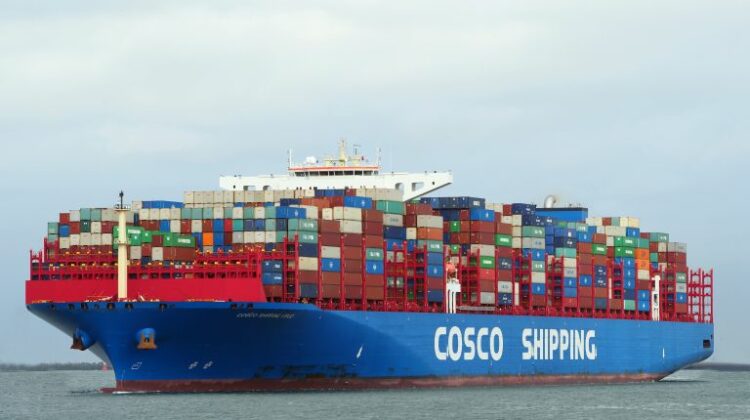 China's Cosco Shipping predicts $4.73 billion net profit in third quarter

---
BEIJING : China's shipping giant Cosco Shipping Holdings is expecting its net profit attributable to the shareholders for the third quarter of 2021 to reach 30.49 billion yuan ($4.73 billion), thanks to a strong performance in container logistics.
From January to September, the net profit attributable to shareholders was 67.59 billion yuan, representing an increase of approximately 1,650.92 percent as compared to the nine months ended September 30 last year, according to the company's latest positive profit alert released Friday.
During the nine months, major global economies gradually recovered. However, due to the combined effects of increasing demand, the resurgence of COVID-19 and supply shortages, the global supply chain faced challenges from port congestion and container shortages, the company announced.
Cosco said it overcame multiple challenges, including the COVID-19 pandemic, and played a full role in the supply chains of container logistics. During the nine months, the average value of the China Containerized Freight Index was 2,398.80 points, surging 168.50 percent as compared to that in the same period of last year.
The company's container shipping volume during the nine months amounted to approximately 20.4471 million Twenty Foot Equivalent Unit or TEU, increasing 8.03 percent year on year.
It has already recorded a strong performance in the first half of 2021. For the six months ended June 30, its net profit came in at 37.1 billion yuan and revenue was recorded at 139.26 billion yuan, increasing 3162.31 percent and 88.06 percent year on year, respectively, according to its interim report.
---