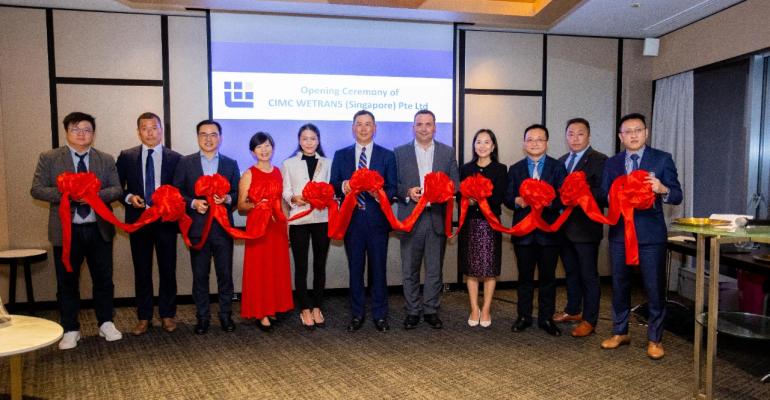 CIMC Wetrans opens Asian headquarters in Singapore
SHENZHEN : CIMC Wetrans, logistics unit of China International Marine Containers (CIMC), has opening up its Asia headquarter in Singapore.
The company has been expanding its overseas network in recent years and is able to provide stable shipping and container yard services in Asia regions especially in Thailand, Vietnam, Malaysia and Indonesia.
"CIMC Wetrans has been developed into a leading modern logistics service provider globally. The company will accelerate development via the new headquarter in Singapore and optimize business and network in Southeast and Northeast Asia," said Hu Pengfei, President of the company.
Establishment of Asia headquarter in Singapore will help CIMC Wetrans enhance its service capacity by taking geographical advantage of Singapore as an international finance, trading, shipping hub.
CIMC Wetrans is also planning to set up more overseas regional headquarters and expand its multi-modal service network globally.