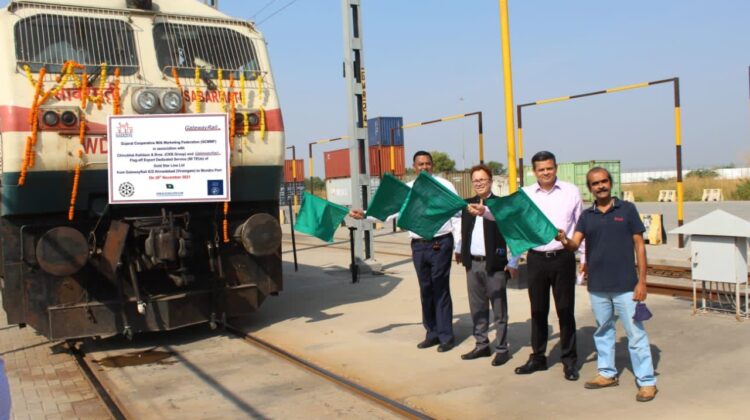 CKB Group moved dedicated rake of GCMMF from ICD Viramgam (GRFL) to Bangladesh

---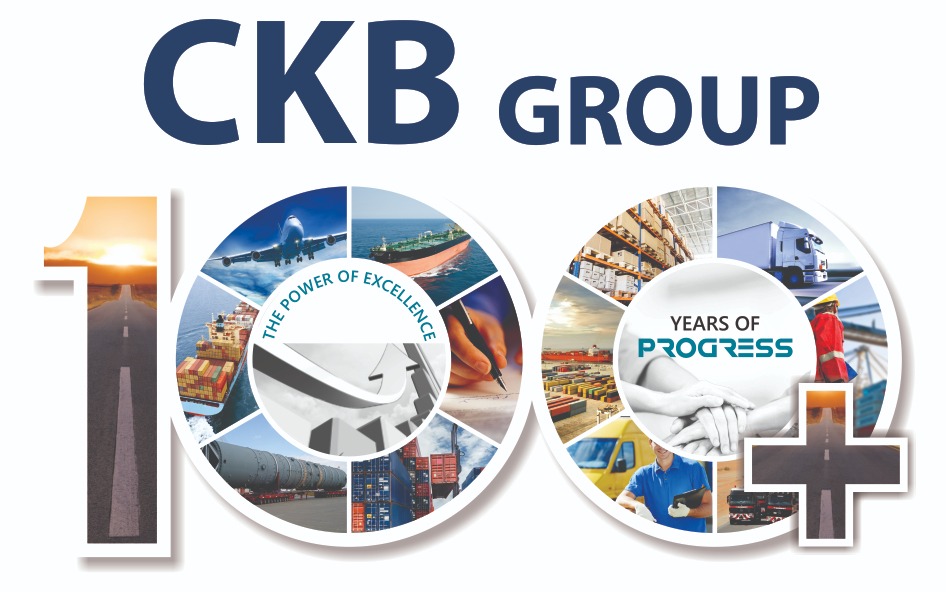 AHMEDABAD : Chinubhai Kalidass & Bros. the flagship company of CKB Group has always been at the forefront of setting up and achieving higher targets and landmarks. In continuation of same, CKB as it is known, once again moved a dedicated rake of 45 FEUs containing cargo from a single shipper on single shipping line from ICD Viramgam to Mundra port.
The cargo of Skimmed Milk Powder of Gujarat Co-operative Milk Marketing Federation, the umbrella organisation of AMUL, was exported to Bangladesh through ICD Viramgam (GRFL) on Gold Star Line. The train was flagged off by Mr. Mukesh Dave of GCMMF along with Mr. Satyen Desai, Mr. Nehal Jhaveri of CKB Group, Mr. Prakash Tyagi of GRFL and Mr. Rajesh Rao of Star Shipping India Pvt. Ltd.
Mr. Satyen Desai, COO of CKB Group thanked the Customs officials as well as teams of railways and GRFL for their support to make this a success. This is the second time in one year that this team has run such dedicated rake.
GRFL run ICD Viramgam offers modern facility to the EXIM trade for movement and clearance of their cargo and provides regular rail services to all ports. They also have state of art warehouses for storage, stuffing etc. for variety of cargo.
104 years old CKB Group offers single window solution to the exporters and importers. Through their offices all over India and overseas CKB offers Customs Clearance, Freight Forwarding, Warehousing, Transport, Airfreight, Seafreight as well as Cross Trade and EXIM consultancy services in an expeditious and cost effective manner.