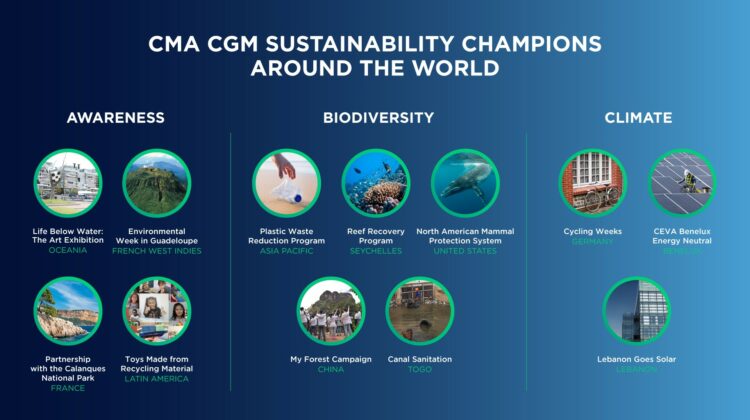 CMA CGM gets all its staff members on board for the ecological transition

---
MARSEILLE: Thank you to all CMA CGM staff members for their participation in the first My CMA CGM Group Planet Week!
Recently , together, our 110,000 CMA CGM staff members around the world were invited to discuss something that concerns us all: protecting the environment in Better Ways.
We must leave a positive mark on our business activities but also in dealing with social and environmental issues. That's why this global event has been the opportunity to showcase concrete actions and debate on this crucial topic.
During these sessions, we were greatly honored to hear from lot of guest speakers such as Bertrand Piccard, serial explorer and the first man who travelled around the word in Solar Impulse, a solar plane; and Sturla Henriksen, special advisor Oceans at the UN Global Compact. They shared their visions with passion!
I am also thinking of our fascinating exchanges with Gilles Vermot Deroches of Schneider Electric which was elected "most sustainable company in the world" last year. And thank you to Noel Kinder of Nike, head of one of the most ambitious CSR programs in the B2C sector (Move to Zero).
Of course, I also salute the wonderful testimonies we have received from our Group staff members around the world. They have allowed us to highlight their many individual and collective initiatives!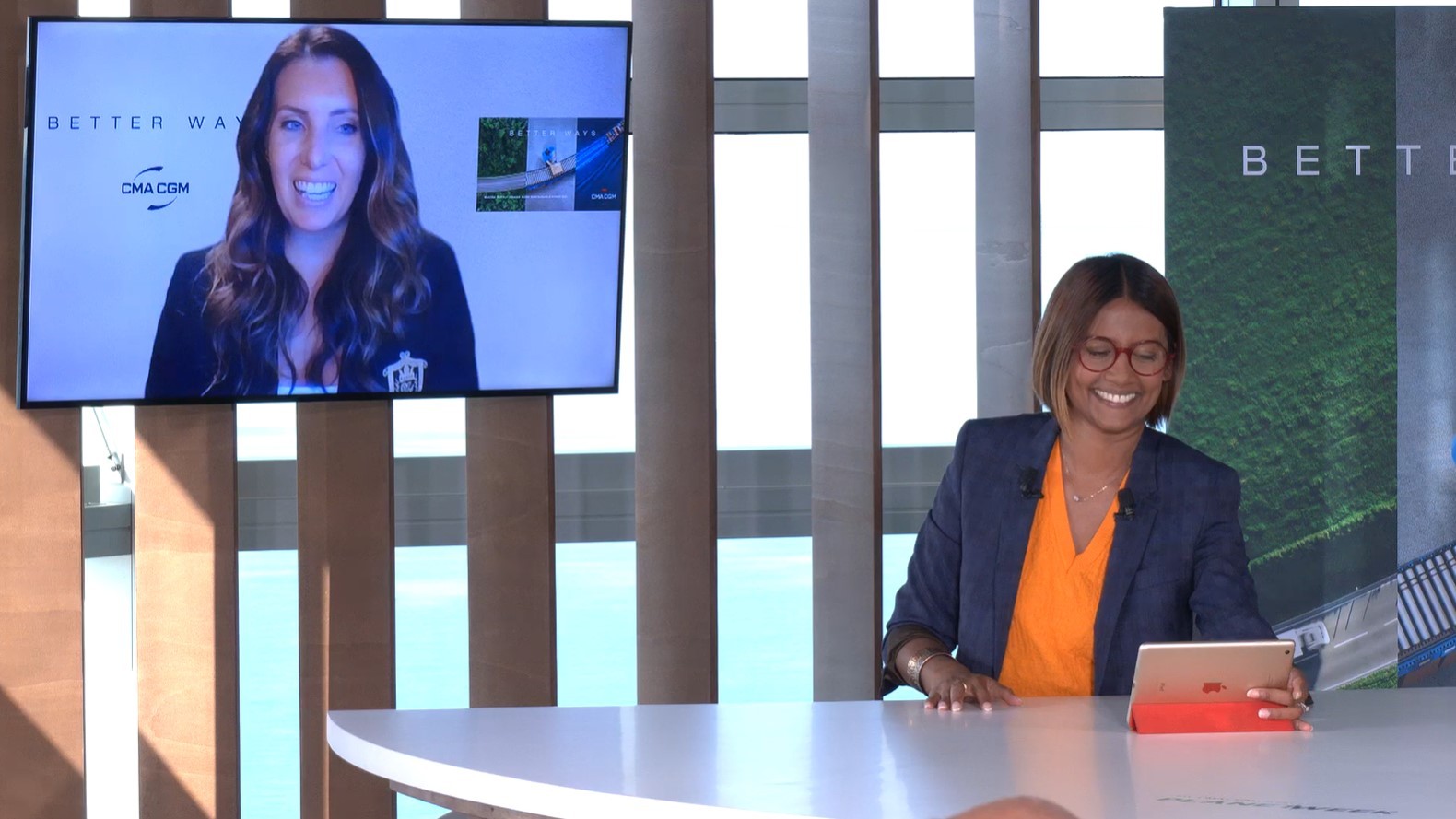 CMA CGM has a decisive role to play in preserving the environment
Recently, the Intergovernmental Panel on Climate Change (IPCC) drew up a dizzying assessment of the climate crisis. Floods, heat waves and droughts are becoming more and more frequent. If we remain passive, it is those who are the most vulnerable, our youngest and eldest as well as the poorest minorities that will be hit worst.
We have been witnessing this need for change for several years now. Companies have a decisive role to play in preserving the environment. And at CMA CGM we are fully aware of this!
Being a family business with a long-term vision, strong human values and dedicated people, makes us uniquely well-equipped to lead the way.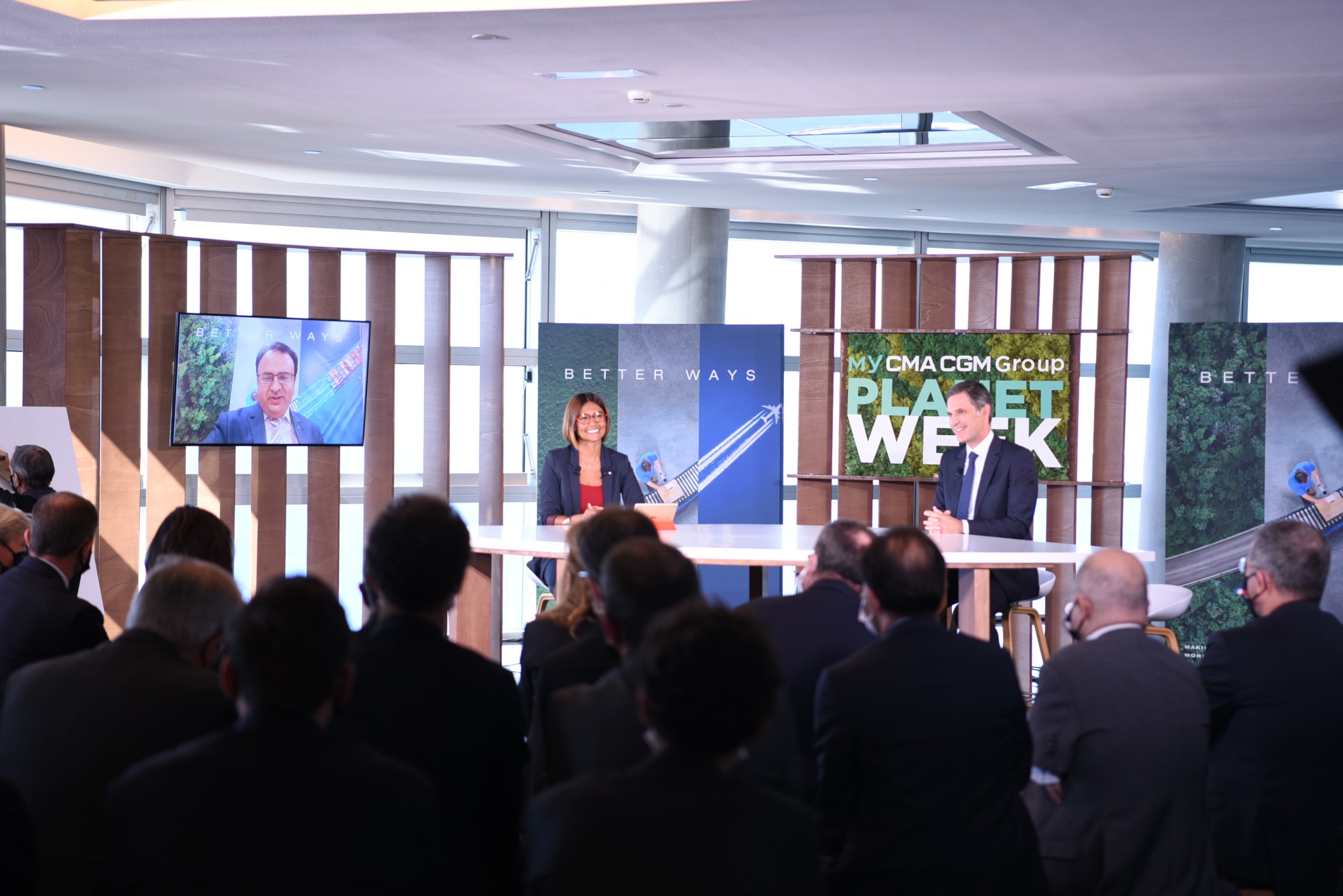 The unique green hulls of our LNG ships already point the way to a carbon-free future
We are active both inside and outside our Group. Externally, we are building strong partnerships with NGOs, associations, and start-ups, to find practical solutions to fight climate change.
Within CMA CGM, we have a global strategy based on three pillars: "Acting for People", "Acting for Planet" and "Acting for Fair Trade". Our ambition is clear: to reach carbon neutrality by 2050. To achieve it, we are developing our fleet powered by liquefied natural gas (LNG) and biomethane, and by e-methane tomorrow.
It is the actions undertaken by all our staff members, on land, at sea, and in the air, that make a difference!
Our global strategy is adapted locally
We recently launched within the CMA CGM network a call for projects and received significant responses. 160 projects on numerous topics (reforestation operations, whale preservation, carbon neutral warehouses…) were submitted.
They are a great illustration of our staff members' passion for the planet!
The thing that really strikes me about these projects is how they involve staff members and their families, including their children. That shows real personal commitment. And we all know how important it is to raise children's awareness to build a better future.
Throughout the three days of #MyCMACGMGroupPlanetWeek, we defended our vision for a sustainable and responsible company.
To all our staff members and to all those who help us achieve this beautiful mission, I would like to say thank you!

Source : Author-Tanya Saade Zeenny, President of the CMA CGM Foundation
---