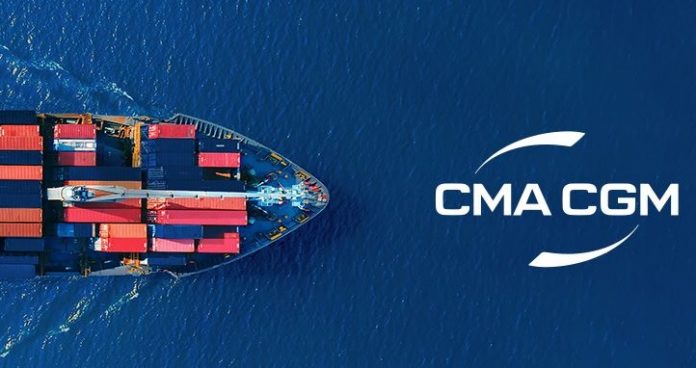 CMA CGM increases rates on Transatlantic trade
MARSEILLE : French ocean carrier CMA CGM announced adjustments on its rates, due to the "unsustainable rate levels" reached on the Transatlantic trade, effective from November for all Transatlantic westbound lines.
From
To
20'ST/RF
Current rates
40'ST/RF/HC
Current rates
20'ST/RF
New rates
40'ST/RF/HC
New rates
Rotterdam
New York
US$1,450
US$1,600
US$1,650
US$2,000
Rotterdam
Veracruz
US$1,813
US$2,026
US$1,915
US$2,126
Rotterdam
Montreal
US$1,770
US$1,900
US$1,870
US$2,000
Rotterdam
Houston
US$1,773
US$2,026
US$1,973
US$2,426
Genoa
New York
US$1,514
US$1,879
US$1,714
US$2,279
Genoa
Veracruz
US$1,697
US$2,097
US$1,797
US$2,197
Genoa
Montreal
US$2,393
US$2,826
US$1,493
US$2,926
Genoa
Houston
US$1,514
US$1,879
US$1,714
US$2,279
The origin range includes all ports in North Europe, including North France, United Kingdom, Ireland, Scandinavia, Poland, Baltic, Portugal, Spain (Bilbao, Vigo, Gijon), all Mediterranean ports, including Malta, South France, Italy, Spain (Algeciras, Valencia, Barcelona, Sagunto), Adriatic, Black Sea, North Africa, Cyprus, Greece, Turkey, Lebanon and excluding Egypt.
The destination range includes all US North Atlantic ports (New York, Norfolk), South Atlantic (Charleston, Savannah, Miami), all US Gulf ports (Houston, New Orleans), Canada (Montreal, Halifax) and Mexico (Veracruz, Altamira).
The updated rates will be effective from 23 November for dry containers and 25 November for reefer cargo.