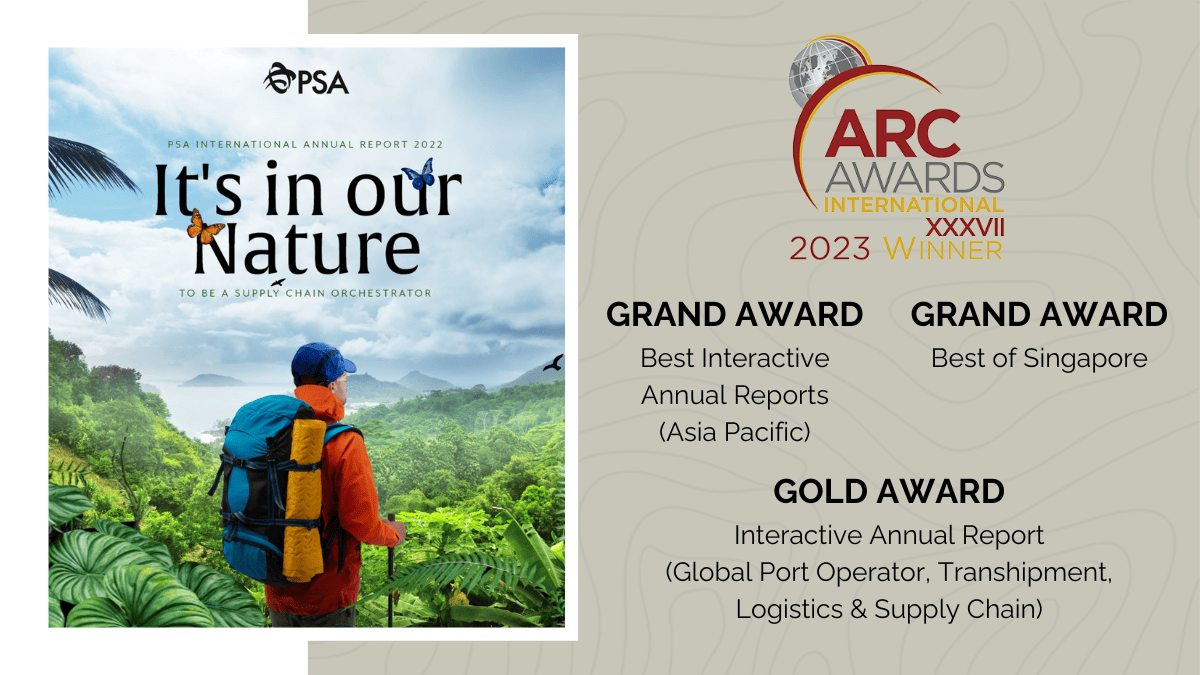 PSA International Annual Report 2022 wins Three Accolades at 2023 ARC Awards
SINGAPORE : The PSA International Annual Report 2022, themed 'It's in our Nature', bagged three wins at the 37th Annual International ARC Awards! The world's largest annual report competition, the ARC Awards is considered one of the most highly respected and prestigious competitions in the industry.
PSA International's Annual Report, produced in partnership with creative agency Meta Fusion, won the following recognitions:
Grand Award, Best Interactive Annual Reports (Asia Pacific)
Grand Award, Best of Singapore
Gold Award, Interactive Annual Report (Global Port Operator, Transhipment, Logistics & Supply Chain)
The eminent ARC Awards is the largest international competition honouring excellence in annual reports. Through an independent evaluation process, the ARC Awards assesses each submission based on its success in communicating its company's story. Judging is based not on corporate profitability nor production, but on the values of creativity, clarity, effectiveness, and excellence as symbolised by the ARC Awards. Other elements considered include presentation of corporate information and expression of financial data.