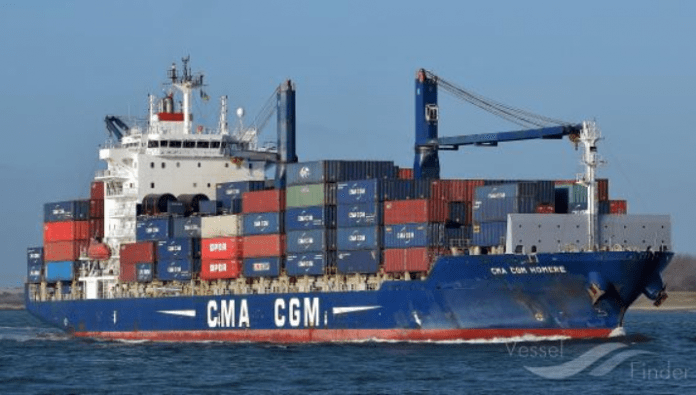 CMA CGM reshuffles MEDWAX service

---
MARSEILLE : CMA CGM will extend its MEDWAX service that connects the Mediterranean to West Africa,  offering direct links from the ports of Marseille, Barcelona and Valencia to Senegal and Côte d'Ivoire, as well as a direct link from Abidjan to Marseille.
The first departure of the updated service will be operated from Abidjan on 18 December 2021 by the 1,700TEU CMA CGM Homere, voyage 0MY6IN1MA, expected to reach Marseille on 4 January 2022.
The French carrier said that as from the next voyage 0MY2PS1MA, in Valencia on 2 January 2022, the new rotation will be as follows:
Valencia – Marseille – Barcelona – Tangier Med – Dakar – Abidjan – Valencia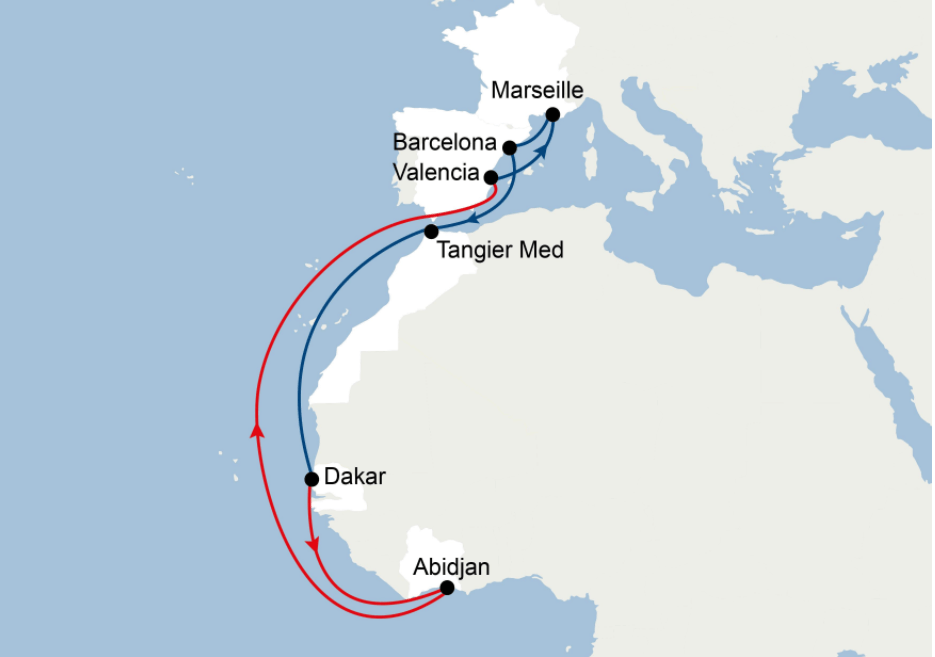 In addition, the Marseille-based box line has announced that a fifth vessel will be added to the service in order to enhance schedule reliability. The vessels deployed on the service have a container capacity of more than 1,700TEU.
MEDWAX service is now anticipated to reach the African port of Dakar from Valencia in 15 days, Marseille in 13 days, Barcelona in 12 days and Tangier Med in eight days, according to CMA CGM's estimations. Accordingly, Abidjan will be served from Valencia in 19 days, Marseille in 18 days, Barcelona in 16 days and Tangier Med in 13 days.
"Our Valencia, Tangier and Marseille hubs will ensure smooth connections to Asia, the Indian Subcontinent and Middle East Gulf, and the Mediterranean," commented CMA CGM in its announcement.