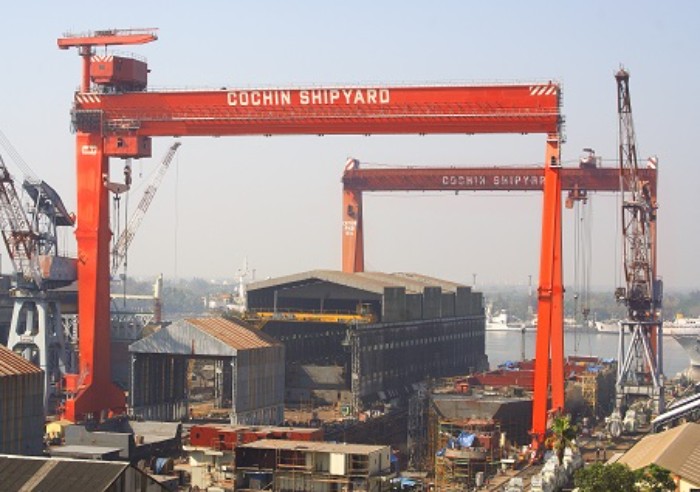 Cochin Shipyard Q4 : Execution challenges, shares tumble 10% on weak performance
KOCHI : Cochin Shipyard's consolidated revenue declined 50 percent year on year to Rs 600 crore, as it declared losses of Rs 64 crore on an operating level. Net profitability was down 86 percent to Rs 39 crore during the quarter, the company told exchanges on May 19.
The shipbuilding segment revenue was down 55 percent to Rs 436 crore and reported a loss of Rs 88 crore at operating level. The ship repair segment revenue fell 42 percent to Rs 146 crore.
The quarter witnessed execution challenges and changes in its order composition. It will now be crucial to watch for development around Indigenous Aircraft Carrier-2 (IAC-2). Since the start of the calendar year 2023, the stock has lost 8 percent of its value.
Outlook
Cochin Shipyard caters to clients engaged in the defence sector in India and in the commercial sector worldwide. In addition to shipbuilding and ship repair, it offers marine engineering training as well.
The company is in the process of constructing a new dock, a "stepped" dry dock. This stepped dock will enable longer vessels to fill the length of the dock and wider, shorter vessels and rigs to be built or repaired in the wider part, the company said.
It is also aiming to set up an International Ship Repair Facility, which would include setting up of a ship-lift and transfer system, it said.