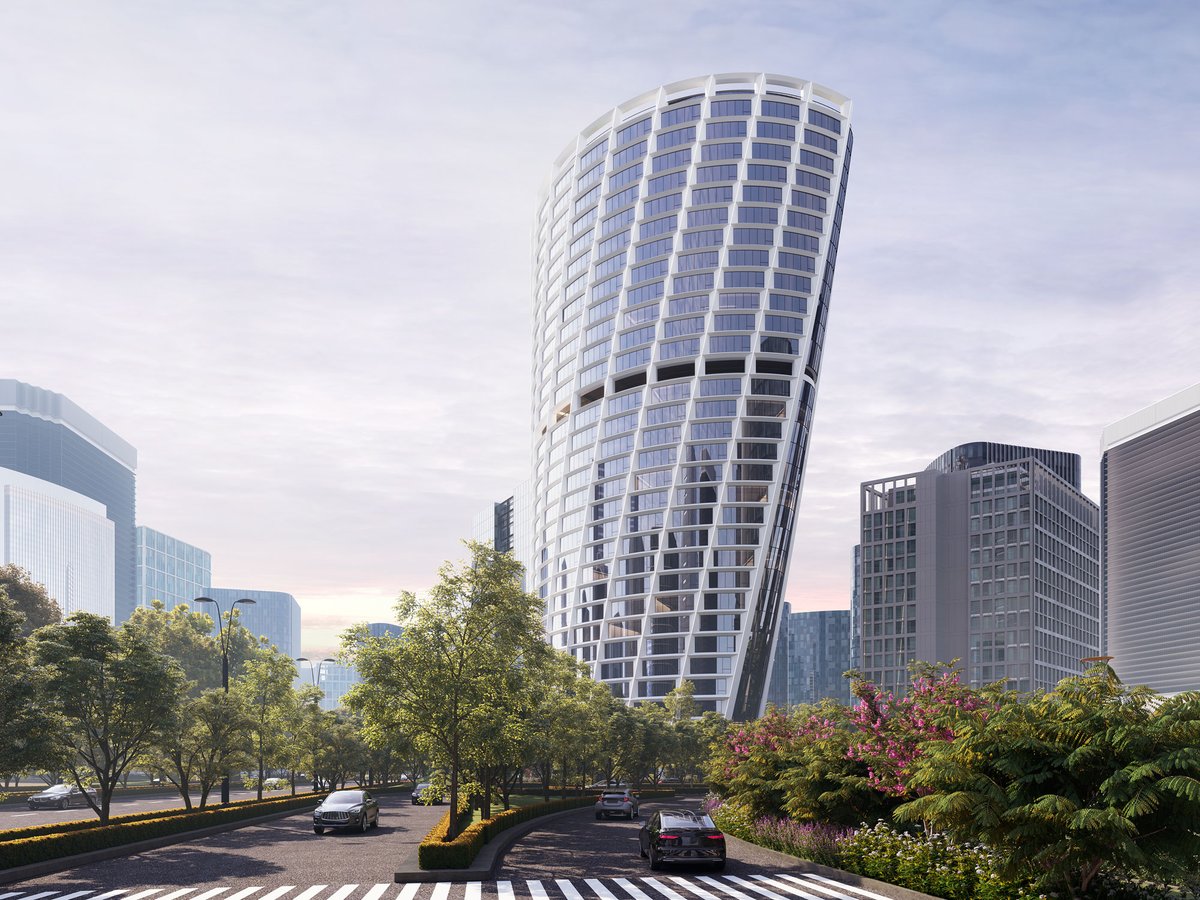 Coming up Rs. 700 crore 'Twisted' tower in GIFT City; Approval granted for its construction
GANDHINAGAR : Approval has been granted for the construction of the first "twisted" building in GIFT City, with an estimated cost of 700 crore rupees. Ahmedabad-based Shivalik Developers will construct this 32-story structure, named "Curv".
Situated within the Domestic Tariff Area (DTA) the building will encompass approximately one million square feet of commercial space, featuring ground-level retail and 32 upper floors dedicated to office spaces.
"The plan has received approval from GIFT City, and we obtained RERA approval just two days ago. Construction is scheduled to commence within the next two months. This represents our initial commercial project in GIFT City, and the total project cost is expected to be around 700 crore rupees. Office spaces will be available for 7,000 rupees per square foot," said Mr. Taral Shah, the Managing Director Shivalik Developers.
INI Design Studio is the architectural firm behind the design of this building. They have also designed projects such as the Gateway Towers in Dubai, the ongoing project of World Trade Centre at GIFT City, the Surat Diamond Bourse, and the restoration of ghats along the Ganga River in Varanasi, among others.
The building's distinctive twisted shape results from a twist in the columns on each floor. Additionally, there is a 300-foot atrium, a vast open space at the center of the building, enabling occupants on all floors to have views of the ground level from their respective corridors. The building is designed to be environmentally friendly and will feature approximately nine high-speed elevators, as explained by Shah.
This project will be located approximately 200 meters from the under-construction Metro Railway station within GIFT City. The developer has already launched a residential project in GIFT City, with 90 percent of the available space already sold.
GIFT City presently boasts 16 existing buildings, including high-rises, and an additional 27 buildings, totaling 9-10 million square feet, are currently under construction.