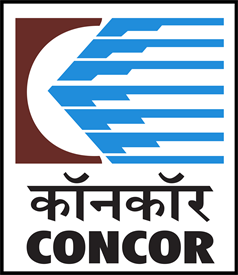 CONCOR commences Direct Rail Service from Gujarat to Bangladesh
AHMEDABAD : CONCOR ICD Ankleshwar has commenced the direct rail service for transportation of containerized export cargo in CONCOR owned containers from Gujarat to Bangladesh and first such train has departed from ICD Ankleshwar on Friday, 11-06-2021.
M/s Prakash Chemicals International Pvt Ltd, Vadodara is the first exporter from Gujarat to avail this service of CONCOR, who has exported Sodium Sulphate Anhydrous by clearing it from the Customs at ICD Ankleshwar through their Custom Broker M/s Tulsi Logistics Pvt Ltd., Vadodara., according to the release.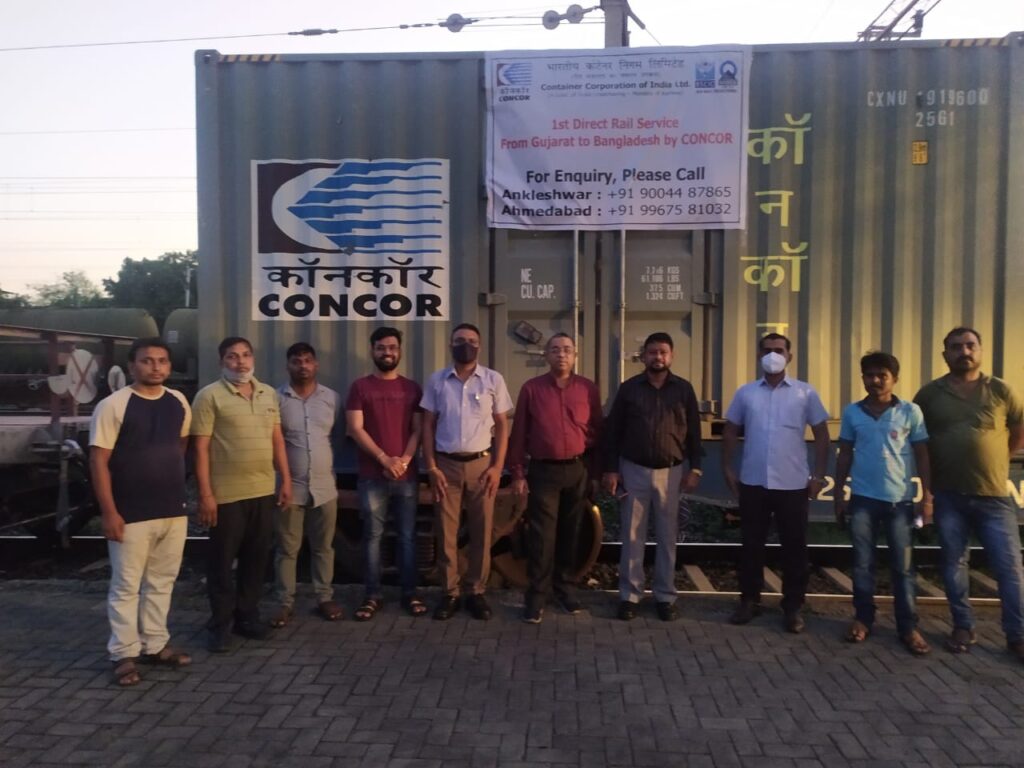 The first rake of 80 Containers has been railed out on 11.06.2021 and all the CONCOR owned containers are fitted with GPS enabled seal called 'Electronic Cargo Tracking System (ECTS)' for online tracking of the movement by the stakeholders. The Logistics cost of this shipment from ICD Ankleshwar (Gujarat) to Benapole (Bangladesh), with rail travel of 2,138 kms, worked out to less then ₹4.50 Per Kg.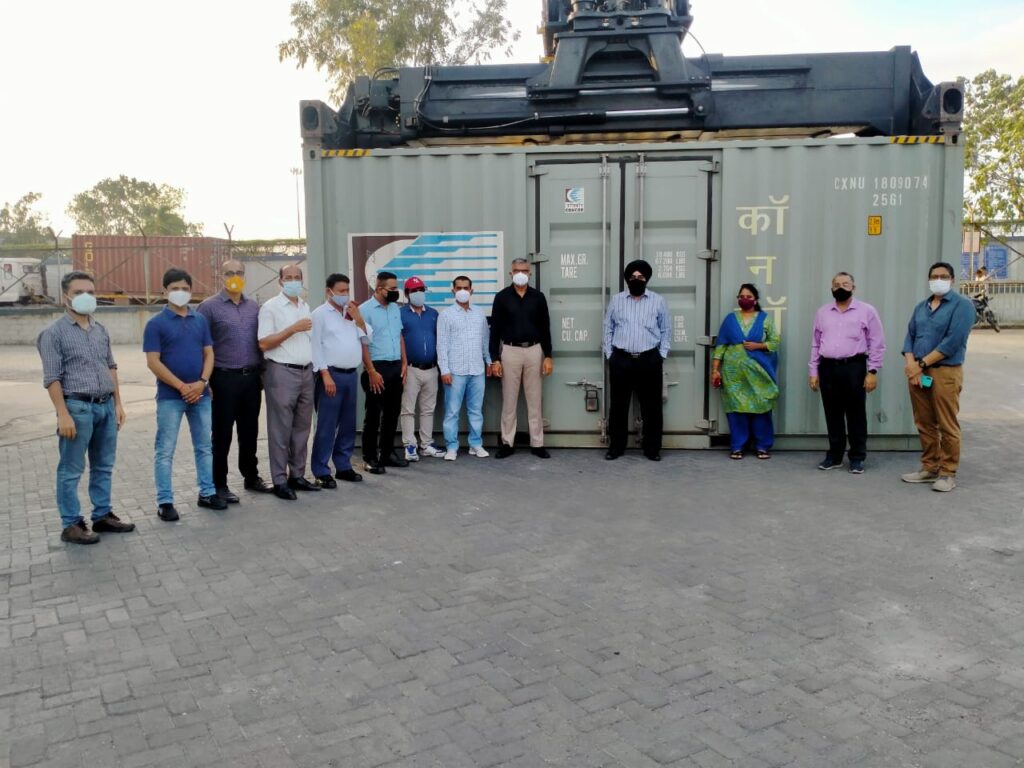 CONCOR has designed this direct rail service from Gujarat to Bangladesh by leveraging its Rolling stock, Owned containers, Terminal network, Domain knowledge and CBIC guidelines.
The trade can charter the CONCOR's Direct Rail Service for their export shipment from Gujarat to Benapole, Jessore, Singia, Naopara, Khulna, Ishwardi, Muladoli, Dashuria, Ullapara, Sirajganj and Banga Bandhu Bridge at Bangladesh.
This initiative of CONCOR will be a game changer, which will lead to paradigm shift from sea to rail for export to Bangladesh and will also enable the Gujarat's trade to access the highly potential market of neighboring country Bangladesh with not only reduced transit time but also at a cheaper logistics cost.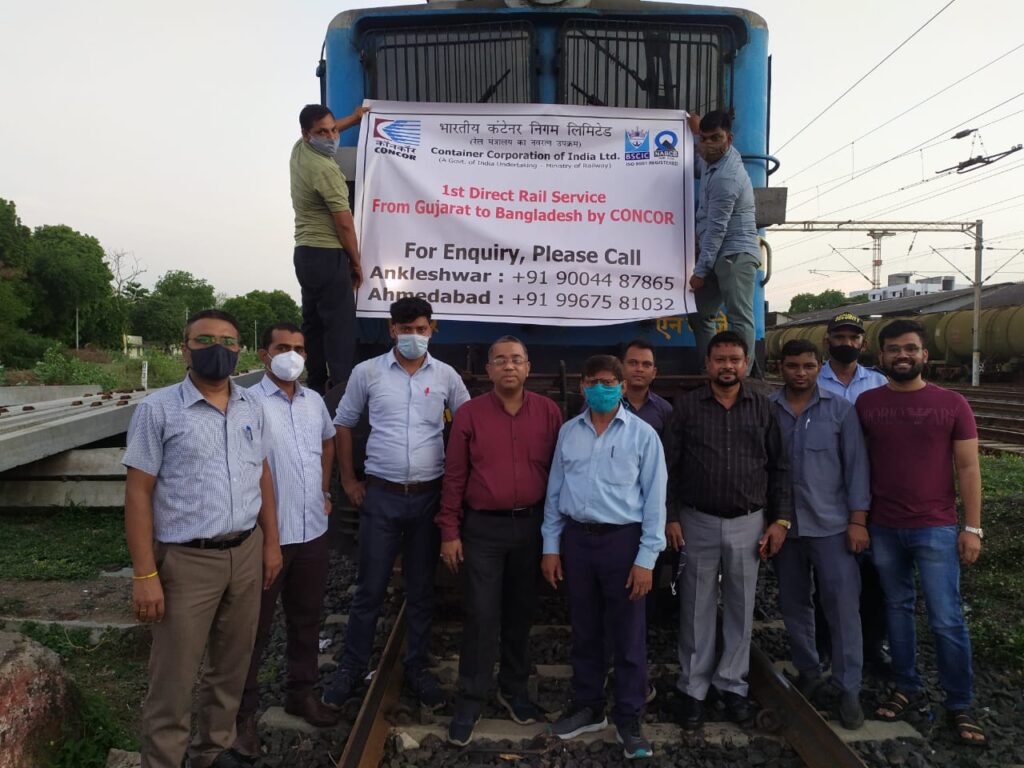 CONCOR appreciates the trade response and also recognizes the inbuilt support of Customs officials at ICD Ankleshwar, Western Railway and other stakeholders to make it happen and boost exports from the Industrial belt of Vadodara-Vapi Region. CONCOR also plans similar movement from its ICD Ahmedabad shortly, said the release.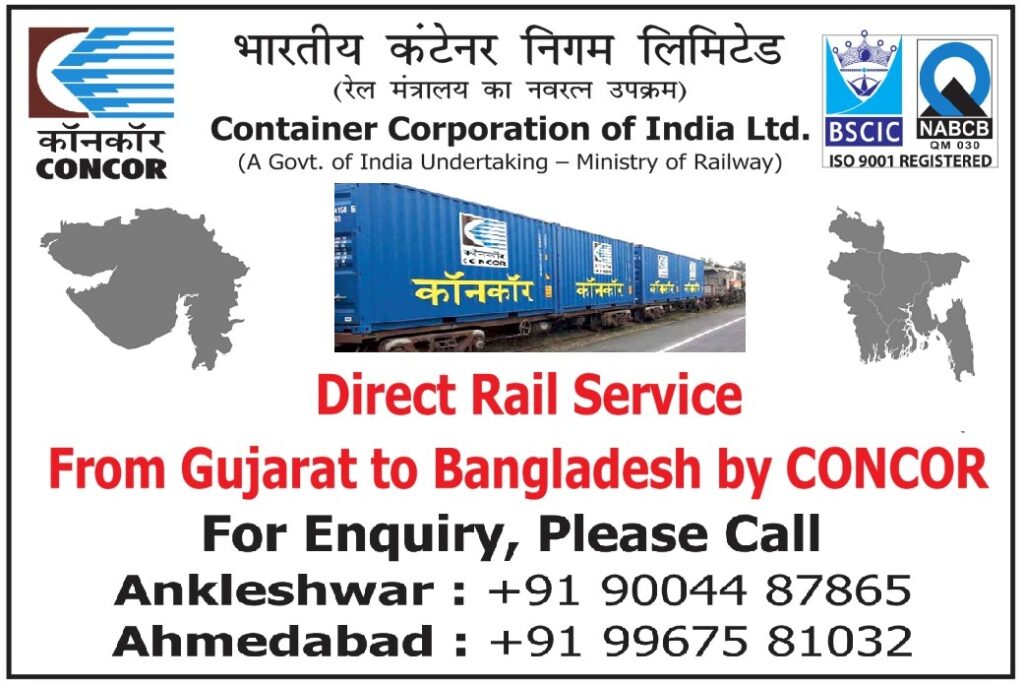 Source : CONCOR