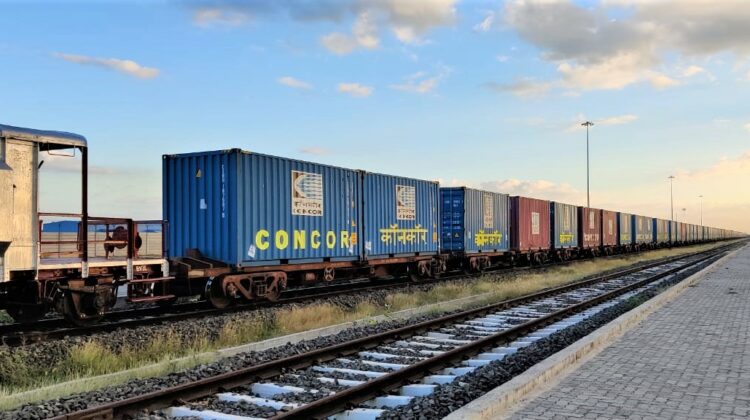 CONCOR gains on 26.13% growth in Q2 domestic volumes
NEW DELHI : The Container Corporation of India (CONCOR) announced a 26.13 percent year-on-year growth in domestic volumes in the September quarter current financial year.
According to a regulatory filing, the Container Corporation of India reported a 26.13 percent year-on-year growth in domestic volumes at 2.61 TEUs (twenty feet equivalent) for the quarter ended September FY 2024. For the same period, EXIM volumes grew by 3.50 percent to 9.69 TEUs. Total volumes grew 7.59 percent YoY to 12.3 TEUs during the quarter.
In a recent report, Jefferies' analysts said Concor's volumes should see a 15 percent CAGR during FY2023-FY2026E.
Normalised rail operations post Q1FY24 cyclone impact, road to rail shift and market share/ margin recovery should lead to stock upside. Jefferies has a "buy" call on the stock with a target price of Rs 825.
The Indian Railways announced a levy of 10 percent "busy season haulage charge hike on container traffic" early in October. According to the report, the hike will have limited volume impact on Concor and the cost pass through to consumers should be seen over the next 1-2 months.
At 9.34 am, the stock was trading at Rs 714 on the National Stock Exchange, up 0.58 percent from the pervious day.
A state-owned "Navratna" company, Concor primarily deals with providing inland transport by rail for containers and has expanded into "management of ports, air cargo complexes and establishing cold chain".