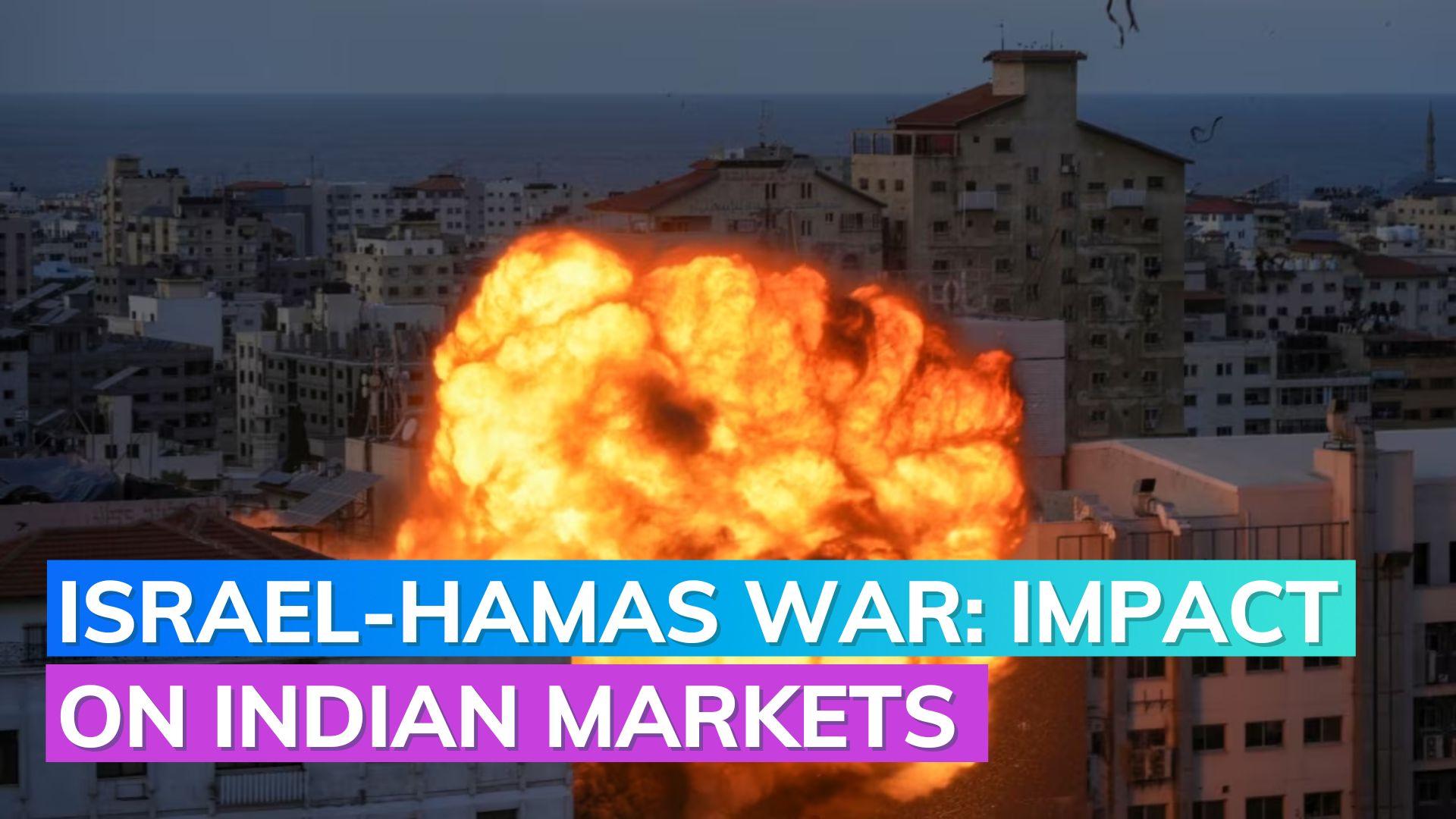 Israel-Palestine war spells woes for Indian exports
NEW DELHI : Analysts have anticipated increased shipping costs accompanied with higher insurance premiums in wake of the growing Israel -Palestine conflicts.
Amidst the recent attacks, trade volumes are expected to be left unaffected, should the conflict evade escalation. International trade experts, however, project a reduction in profits for domestic exporters.
"For merchandise exports of India, the war may lead to higher insurance premiums and shipping costs," according to think tank, Global Trade Research Initiative (GTRI).
"India's Export Credit Guarantee Corporation of India (ECGC) may charge higher risk premiums from Indian firms exporting to Israel."
The ECGC is wholly owned by the Indian government and is responsible for offering the Indian exporters credit insurance covers, thereby promoting Indian exports.
According to Mr. Sharad Kumar Saraf, Founder Chairman of Technocraft Industries India and Mumbai-based exporter, short-run impacts may be suffered by Indian exports, reported the Business Standard. "If the war escalates, things may get bitter for our exporters of that region," Saraf estimated.
A similar token was shared by Mr. Ajay Srivastava, Co-founder of GTRI, who predicted significant trade disruptions should the conflict impact Israel's main ports, namely the Ports of Eilat, which handles most of India's merchandise trade with Israel, Haifa, and Ashdod.
"India-Israel bilateral services trade is estimated to be around $1.3 billion. It may have no impact unless war escalates to involve bigger parts of Israel. The real impact would depend on the duration and intensity of the war," Srivastava said.
The Port of Ashdod and Haifa, however, are currently open, while the Port of Ashkelon and its oil terminal, located 10 kilometres north of the Gaza Strip border which is currently the target of Israel's attacks, have suspended operations.
According to Indian media outlet Business Standard, in 2022-2023, India-Israel trade in merchandise and services is estimated at $12 billion. India's merchandise exports to Israel were $8.4 billion, while imports were $2.3 billion, resulting in a trade surplus of $6.1 billion.
Key Indian exports to Israel include diesel ($5.5 billion) and cut and polished diamonds ($1.2 billion). Key imports, on the other hand, include rough diamonds ($519 million) and cut and polished diamonds ($220 million), electronics, and telecom components ($411 million), potassium chloride ($105 million), and herbicide ($6 million), reported Business Standard.
In recent years, Israel and India have made significant cross-sector investments to one another with the two nations in the negotiation stages of a free trade agreement. Additionally, Business Standard reported that between 2000 and 2023, Israeli firms invested $286 million in India.
In September 2023, US President Joe Biden, along with leaders of India, Saudi Arabia, and the UAE announced a Memorandum of Understanding (MoU) committing to the development of a new India – Middle East – Europe intermodal trade route.
In response, Turkey has sought an alternative to the India-Middle East trade route having undergone "intensive negotiations" with regional partners with the hopes of re-establishing the country as a key global trade hub.