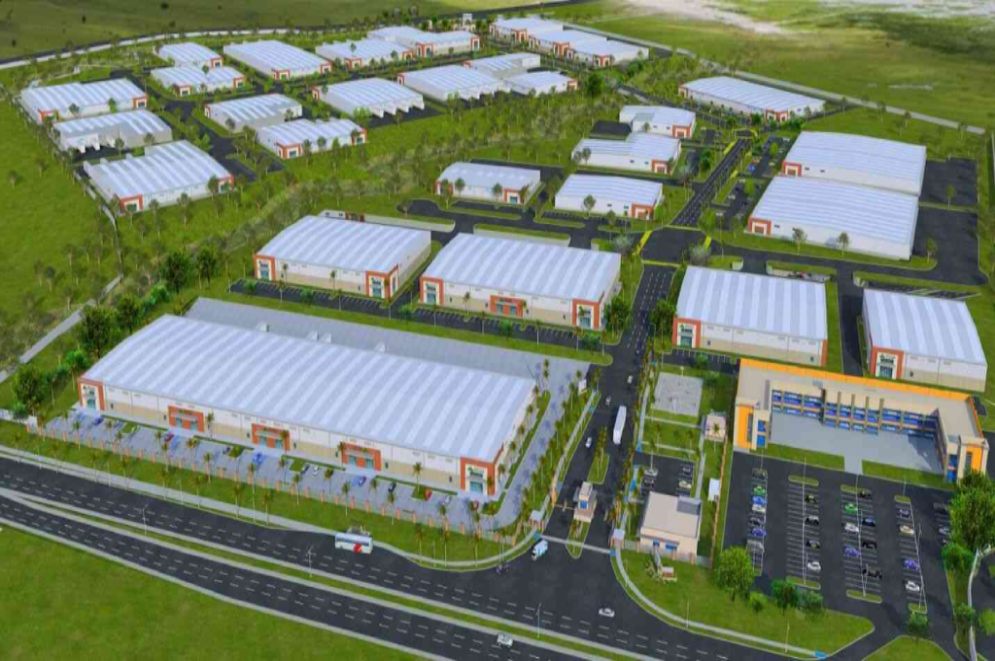 CONCOR Multi-Modal Logistics Park at Kadakola to be built by December 2023
NEW DELHI : The Multi-Modal Logistics Park or Inland Container Yard (ICD) at Kadakola in Nanjangud being built by the Container Corporation of India (CONCOR) will be ready for inauguration in December this year. However, the operations will start by June or July, said Mysuru-Kodagu MP Pratap Simha.
The project is being undertaken with stringent adherence to quality and as per the CONCOR standards and is coming up at an area of 67 acres of land that has been acquired by the Karnataka Industrial Area Development Board (KIADB) and handed over to CONCOR.
Inspecting the construction site along with a team of senior officials of CONCOR, the MP said that 45 percent of the civil works have been completed and the facility will begin operations either by June or July this year. "All the works will be completed by December 2023 and will be ready for a formal inauguration," the MP said.
This is the third Inland Container Yard in Karnataka by CONCOR after Whitefield in Bengaluru and one in Mangaluru and the Mysuru facility is being built at a cost of Rs. 100 crore. Officials said that the project will cut transportation costs, boost merchandise activities and give a fillip to industrial development in the region.
The ICD will boost industrial activity in the entire region and it is more conveniently located than the one at Whitefield in Bengaluru for exporters from Mysuru, Mandya, Hassan, Chamarajanagar and Kodagu Districts.
As part of the project, there are two Railway lines and a huge warehouse. The electrified double track between Bengaluru and Mysuru will help transport container shipments from this ICD to different locations including Mangaluru Port and other logistically important destinations.
Officials said that at present, the load of container shipments from Mysuru region is over 1,000 containers per month and the bulk of the traffic goes to ports in Chennai, Tuticorin or Mangaluru by road. This, however, is expensive and also clogs roads. "With the Multi-Modal Logistics Park or the ICD, the load is set to grow and there will be an ease of transport too," they said.
Customs clearance locally
The facility will have a cold storage unit and facilities for Customs clearances for export and import cargo. At present, Customs clearance is obtained by industrialists of the Mysuru region at ports and now the facility will come to their doorstep, officials explained.
The ICD will enable industrialists to transport finished goods and raw materials through the CONCOR set up to major ports and cities as there is rail connectivity to almost all major cities, towns and ports including Mangalore Port and Chennai Port. "This would not only give a boost to exports from the region but also reduce the lead time taken to ship the containers to the ports," Pratap Simha said.
Products that are exported from the Mysuru region include general engineering products, coffee, electronic items and agro-and horticulture-based products.