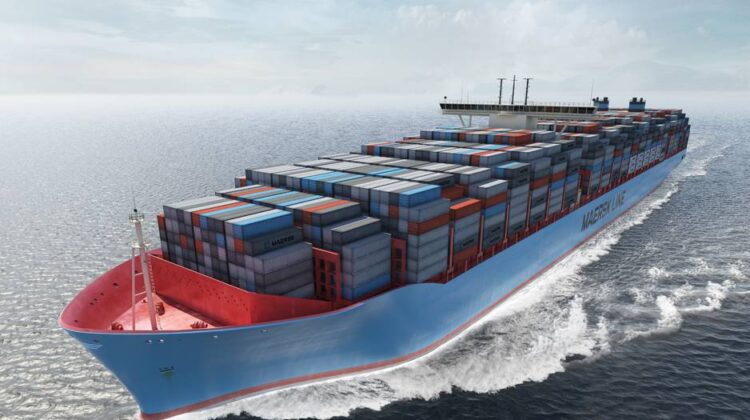 Container ship prices skyrocket as rush to move goods picks up
Prices to ship containers from Asia to the U.S. and Europe are rising at a historic pace as cargo owners bid up rates in a search for ocean transportation capacity that shipping industry executives expect to remain tight for the rest of the year.
The average price world-wide to ship a 40-foot container has more than quadrupled from a year ago, to $8,399 as of July 1, according to a global pricing index by London-based Drewry Shipping Consultants Ltd. The measure has surged 53.5% since the first week of May.
Listed prices to ship from China to major ports in Europe and the U.S. West Coast are closer to $12,000 a container, by Drewry's measure, and some companies say they are being charged $20,000 for last-minute agreements to get goods onto outbound vessels.
"Global trade right now is the hottest restaurant in town," said Brian Bourke, chief growth officer at Seko Logistics, an Itasca, Ill.-based freight forwarder that handles large volumes of trans-Pacific shipments. "If you want to get a reservation, you need to plan it out two months in advance. Everyone's trying to grab any spot they can and they're all spoken for."
Shipping experts say the rising ocean rates are the result of disruptions across supply chains that triggered delays at ports and inland distribution networks as Western retailers and manufacturers rush to restock inventories that were depleted during the Covid-19 pandemic.
The rates started edging upward last summer as consumer demand began rising with the end of lockdowns.
The pricing surge has accelerated as events including the Suez Canal blockage in March and bottlenecks at gateways in Southern California and China's Yantian port have tied up ships at
sea for days and weeks at a time, with the backups rippling across supply chains and leaving containers in short supply.
Denmark-based shipping research group Sea-Intelligence ApS said a "staggering" 695 ships were more than a week late in arrivals at U.S. West Coast ports in the first five months of 2021. That compares with 1,535 such late arrivals during the entire period from 2012 to 2020, the group said.
Source : mint