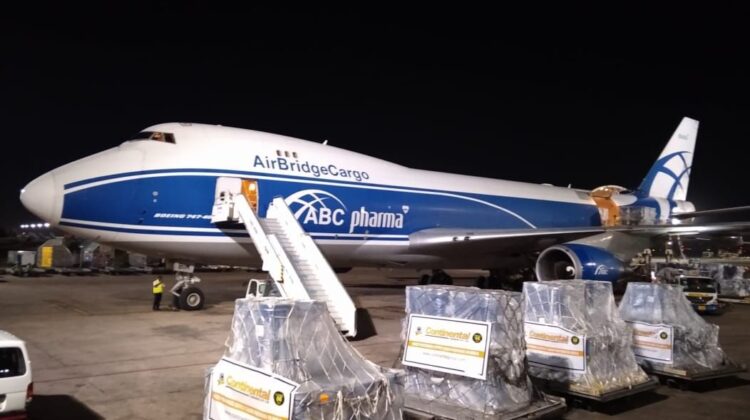 Continental charters Freighter to support the COVID Relief Operation in India
NEW DELHI : Continental Carriers (P) Ltd successfully chartered a B747-400 Freighter to transport 190 pallets, weighing 109 tons, of 'Zeolite', an essential component in Oxygen generation, from the supplier's factory in South of Italy via Liège Airport, Belgium (LGG) to Delhi, as our service pledge to support the Covid Relief Operations in India, according to a release.

Zeolite is an essential component for generating oxygen, also known as 'molecular sieve'. Its surface traps the nitrogen from the atmosphere to release oxygen to be used further.

The shipment originated from a supplier based in Southern Italy. It was picked up using dedicated trucks over two days and moved to Milan airport for clearance. Post clearance it was transported over 900Km in bonded trucks to Liège Airport in Belgium for ULD build -up and on-forwarding to Delhi airport on a dedicated Charter.

Upon arrival, Continental Carriers (P) Ltd seamlessly cleared the shipment through customs and delivered the 190 pallets, in perfect condition, to the customers located in NCR and near Ahmedabad.
We totally understand the criticality of your time-sensitive cargo and are committed to help you deliver it to the planned destination on time. Our Air Freight and Charter solutions are prepared to handle this for you, it further said in a release.