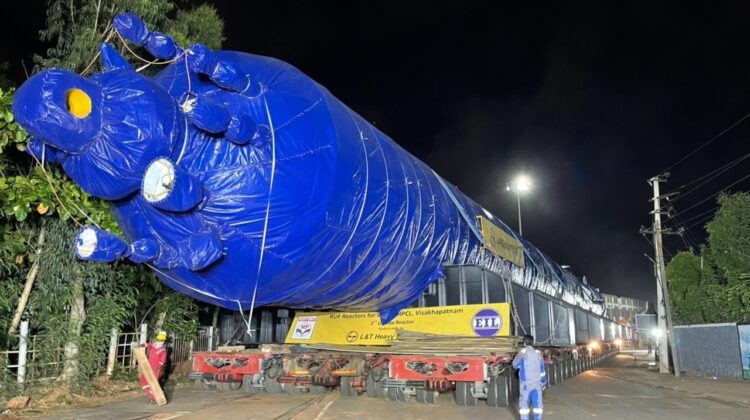 Lift & Shift again successfully executes enormous project
MUMBAI : Lift & Shift India Pvt. Ltd has once again successfully executed a massive project, delivering 3 LC Max reactors (world heaviest) weighing 2,200 tonnes, 2,350 tonnes and 2,450 tonnes – the heaviest equipment transported on roads in India – at Vizag in March/May 2021.
The transport included a sea voyage of over 2,000 nautical miles from L&T Hazira to HPCL Vizag, with the final journey on the roads of Vizag.
Lift & Shift India Pvt Ltd. is a leading Indian company involved in the logistics and infrastructure support service industries, offering specialised services with cutting edge technology especially in transportation of heavy lift project cargo.
Source : Lift & Shift