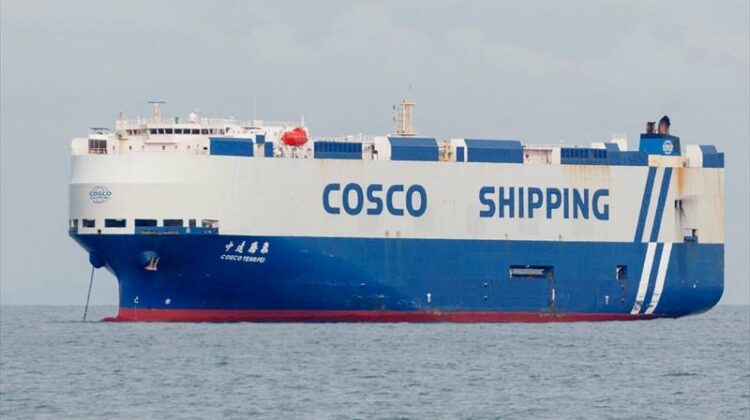 COSCO Car Carrier completes first voyage as customised special liner
TURKIYE : After a 25-day voyage, the vehicle carrier COSCO SHIPPING Teng Fei, which can accommodate 5,300 cars and is operated by Guangzhou Yuanhai Car Carrier Transportation, arrived at the Derince SAFIPORT Terminal in Izmit, Turkiye on 21 February and discharged 786 commercial vehicles.
The vessel successfully finished the loading and offloading operation for 786 commercial cars at the SAFIPORT Terminal in Derince with the collaboration and support of COSCO SHIPPING Lines Turkey.
COSCO stated that it commemorates the completion of the car carrier's first journey in 2023 as a unique service liner customised to suit the requirements of its customers.
"The Port of Livorno in Italy is the next port of call city," pointed out COSCO.