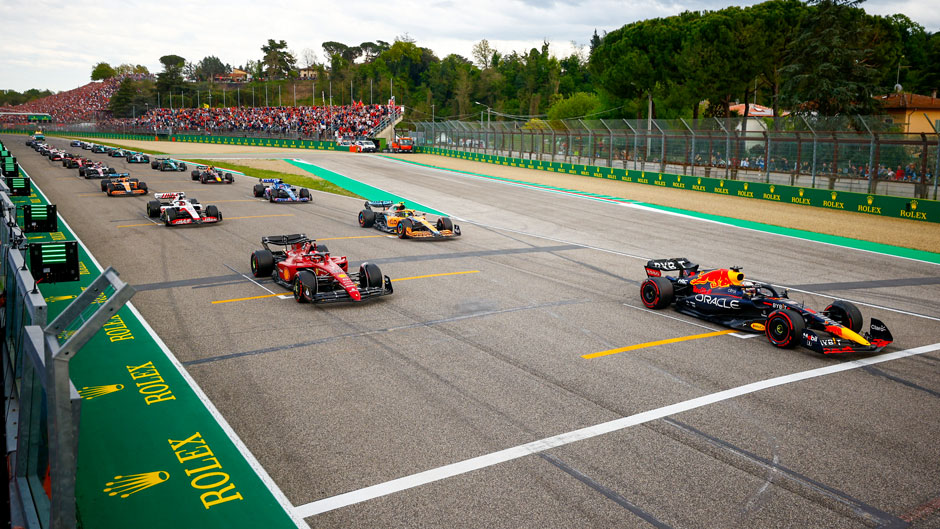 C.H.ROBINSON tackles F1 LOGISTICS challenge
EDEN PRAIRIE (USA) : Global Logistics company C.H. Robinson recently took on the unique task of handling the logistics for the shipment of historic F1 racings cars from England to Phillip Island in Victoria.
Cargo doesn't get much more valuable than historic racing cars, which is why global logistics company C.H. Robinson needed to leverage all of its experience and expertise to oversee its latest job – help historic F1 racing cars make it safely to Phillip Island from the UK.
Phillip Island will see motor sport enthusiasts arrive on its shores next weekend to see some of the finest examples of historic racing cars ever to compete in Australia.
Leading the pack will be a group of F1 cars that arrived from England via ship just a few days ago and will head back immediately after the weekend to fulfill other commitments in Europe.
There was a huge logistics exercise to assemble the vehicles, transport them to Southampton on England's south coast and ship them to the Port of Melbourne before transporting them to Phillip Island.
This was the job of global logistics company C.H. Robinson which liaised with the event's organisers to ensure the vehicles arrived in time for the event in racing condition.
C.H. Robinson's head of the automotive vertical in Oceania, Paul Morcom says the transport of vintage and historic cars was a specialist challenge that required administrative skills and transport knowledge.
"You are dealing with unique individuals and their special requirements when you move historic vehicles," Morcom said.
"For a start the cars are valuable and much loved by their owners and you have to understand that.
"Exporting and importing the vehicle – for just a short time – requires a lot of paperwork and the cooperation of the authorities such as quarantine in a set timeframe. Timing is imperative. The cars have to be here and ready to race on track on a given date, so the risk of delay has to be minimised as much as possible," Morcom says.
C.H. Robinson says it was approached by long time client CoolDrive and asked to use its expertise to oversee the transport of the cars. C.H. Robinson is an expert in the motor vehicle vertical and moving heritage cars requires the same skillset, but with a lot more personalisation.
"We are being trusted with people's priceless property and we respect that," Morcom says.
"I am sure that those who witness the cars on track will marvel at their performance and their pedigree and probably not think a great deal about how they made it to Phillip Island, but the organisers knew what was required and enlisted C.H. Robinson well in advance of the event to get the cars here."
Bob Harborow is the coordinator of the international cars and drivers coming to the Phillip Island Classic and he has worked closely with C.H. Robinson to ensure the cars arrive on time and leave in time for their next international commitment.
"We approached C.H. Robinson on a recommendation and we have been impressed by their approach to the task," Harborow says.
"It is important to minimise the uncertainty when moving around valuable cargo like this and when there is a critical deadline for the vehicles to arrive and leave, so we needed a company that knew this space."
And for enthusiasts who want to know just what was in the two containers shipped from Southampton, here's the list which includes six Formula1 competitors:
Shadow DN8 F1
Surtees TS 16 F1
Ensign N179 F1
Lotus 81 F1
Tyrrell 012 F1
Hesketh 308 F1
Lola T70 MK3B
Chevron B31
Chevron B6
Cobra 1965 289
The Phillip Island Classic Festival of Motorsport takes place at Philip Island's famous track during the March long weekend – Friday 10 until Sunday 12.