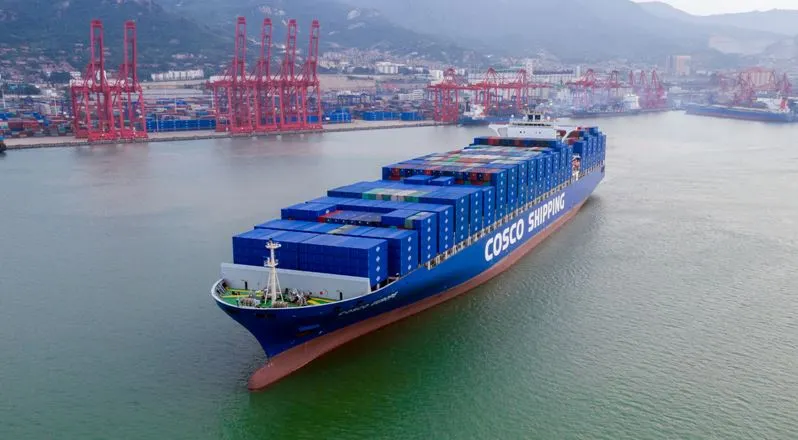 Cosco Shipping, CMA CGM and SIPG sign MOU to collaborate on green marine methanol supply
SHANGHAI : On April 6, in the presence of the heads of state of China and France, Chairman of COSCO SHIPPING Mr. Wan Min, Chairman, CEO of CMA CGM Mr. Rodolphe Saadé and Chairman of SIPG Mr. Gu Jinshan signed the Memorandum of Understanding on Cooperation in the Supply of Green Marine Methanol at the Great Hall of the People, according to COSCO's release.
According to the document, the three parties will work together to procure, supply and deliver green marine methanol fuel for the future methanol dual-fuel fleets of CMA CGM and COSCO SHIPPING at major ports in China, including the Port of Shanghai.
COSCO SHIPPING is stepping up its decarbonization efforts, committed to providing greener and smarter shipping services with lower carbon emissions to meet the needs of sustainable development of the industry and help its customers achieve the ambitious goal of carbon neutrality. So far, COSCO SHIPPING has ordered 12 methanol-powered dual-fuel containerships.