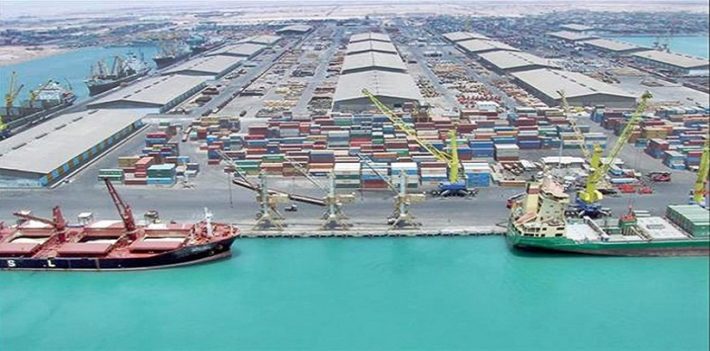 Cost of container shipping to Chabahar Port reduced significantly
CHABAHAR : Referring to the establishment of direct container shipping lines from Chabahar Port in southeastern Iran to the ports of Nhava Sheva in India, and Taixing, Zhuhai and Qingdao in China, in collaboration with the Islamic Republic of Iran Shipping Lines (IRISL), the official noted that the prices of container shipping in the mentioned routes has been significantly reduced.
As Iran's only oceanic port on the Gulf of Oman, Chabahar Port holds great significance for the country both politically and economically. The country has taken serious measures to develop this port in order to improve the country's maritime trade.
The port consists of Shahid Kalantari and Shahid Beheshti terminals, each of which has five berth facilities. The port is located in Iran's Sistan-Baluchestan Province and is about 120 kilometers southwest of Pakistan's Baluchistan Province, where the China-funded Gwadar port is situated.
In May 2016, India, Iran, and Afghanistan signed a trilateral agreement for the strategically located Chabahar port to give New Delhi access to Kabul and Central Asia.
Later, based on a separate deal with Iran, India agreed to install and operate modern loading and unloading equipment including mobile harbor cranes in Shahid Beheshti Port in Chabahar.
Under the framework of the mentioned agreement, the Indian side has been operating in Shahid Beheshti port in the form of a build–operate–transfer (BOT) contract; this is the first time that such a contract has been implemented in one of the country's ports with 100 percent foreign investment.
The first consignment of Indian equipment for the development of port activities at Chabahar port worth $8.5 million arrived in the southeastern port in January 2021.