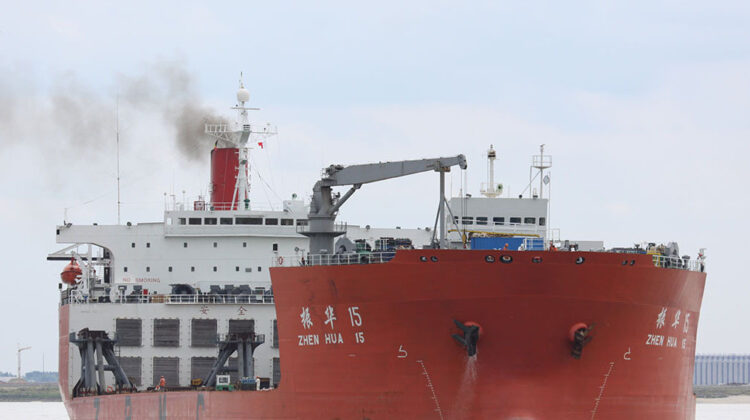 Zhen Hua 15, from China to be first cargo vessel to dock at Vizhinjam Port
THIRUVANANTHAPURAM : Zhen Hua 15, the first ship to the new Vizhinjam Port being developed by Adani Ports in Thiruvananthapuram, will reach the International Seaport in Kerala by October 14. It will reach the state coast on October 11 and dock at the Vizhinjam port on October 14.
The cargo vessel from China started its journey from Gujarat's Mundra Port last week. It, however, got delayed due to typhoons on the Shanghai and Vietnam coasts. According to News9, the freighter kicked off its journey from China at the end of August.
The first ship to berth at the ₹7,525 crore deep-water international seaport and container transshipment terminal at Vizhinjam carries one quay crane and two-yard cranes fabricated in China that will be installed at the port, stated a report by Forbes.
Minister for Ports Shri Sarbananda Sonowal and Kerala Chief Minister Shri Pinarayi Vijayan will officially receive the ship at a ceremony held at Vizhinjam on October 15. According to media reports, four tugs have been brought to the international seaport to bring the ship.
The Vizhinjam International Seaport, which has been under construction since 2015, is 10 nautical miles from the international sea route and will compete as a transshipment hub with Colombo, Singapore, and Dubai ports. According to estimates, Indian ports lose nearly $220 million in revenue due to the lack of a transshipment port near the international route.
Following Zhen Hua 15, three more ships are expected to be docked at the port soon. Zhen Hua 15 was built in 1989 and now sails under the Hong Kong flag. Her carrying capacity is 46671 t DWT and her current draught is reported to be 9 metres. Her length overall is 233.3 metres and her width is 42 metres, according to various media reports.