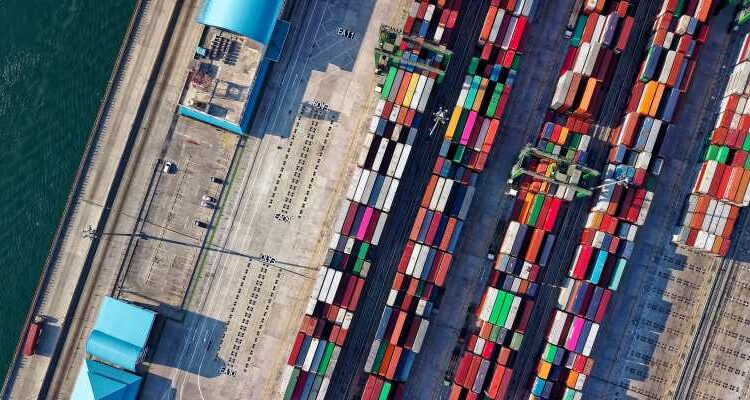 "COVID-19 brings the need for data-driven supply chains to the fore": DP World
DUBAI : Covid-19 has exposed the fragility of the supply chain of many logistics businesses, highlighted the expedited digitalization needs to bring improved visibility across the chain, increase collaboration between stakeholders, and optimize the value chain.
Customer needs have also shifted drastically during the uncertainties caused by the pandemic. They are looking for all-digital and resilient solutions which provide transparency and allow them to make informed decisions on the go.
Dubai Ports World, popularly known as DP World- the multinational logistics company based in Dubai and a leading provider of worldwide smart end-to-end supply chain and logistics has been at the forefront of this transformation with its digitization drive to create sustainable and future-ready supply chains not only for them, but for its customers as well.
India has been a strategically important market for DP World. The company handles a quarter of India's container volumes through its operations in India and by providing integrated logistics.
Mohamed Absar, Chief of Staff for Logistics and Technology and Head of Projects and Solutions, DP World speaks about the digitalization drive in detail and the underpinning technologies that are helping to ramp up the transformation efforts.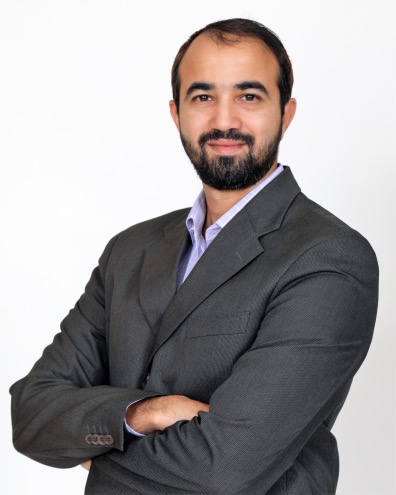 Excerpt:
How has pandemic changed the logistics sector? What are some of the major trends emerging in the sector?
The core strength of any business or industry must be its agility to adapt to environmental changes and with the logistics industry being the backbone, it becomes even more relevant to practice and lead on this tenet.
We are observing that supply chain and logistics industry players are looking for tailored solutions at the source of origin of cargo – Importers and Exporters. Be it a Shipping Line, or Global Logistics companies, all of them want to expand their customer base and tap into the direct cargo owners by providing integrated logistics solutions. This has led to a consolidation in the industry with players opting for vertical integration to provide more value-added services to cargo owners.
The next most visible trend is the adoption of digital solutions. More and more companies are looking at ensuring provenance and contactless handling of their cargo.
The customers are looking for reliability and transparency so that they can take informed decisions and enhance supply chain efficiency and use of advanced technologies like IoT, Blockchain can bring in trust, transparency, and speed into the logistics ecosystem.
How are you leveraging technologies to create a data-driven supply chain in the Indian market?
DP World's purpose is to enable smarter trade to create a better future – and this can be made possible only through leveraging the existing technologies in the market while working on innovative breakthroughs in parallel. We believe in strengthening operations with the latest technology to deliver seamless solutions to our customers. Whether its gate operations at the port, quay cranes at the yard or in-land warehousing solutions, our aim is to provide our customers with best-in-class solutions that are responsive, flexible, scalable, and cost-effective.
Over the last two decades, we have created an extensive network of logistics assets in India including Express & 3PL, Rail Services, Private Freight Terminal (PFT) / Inland Container Depots (ICDs), Port Terminal, Free Trade Zone, Container Freight Station (CFS), Cold Chain, and Global Logistics.
We are committed to continue being a part of India's growth story with the aim of reducing cost of logistics, improving efficiency of supply chains through real-time visibility, predictability, and connectivity and facilitating ease of doing business. Our digital solutions will enhance predictability and help our customers maintain a data-driven supply chain that is lean and elastic.
Legacy systems have always been a stumbling block to rapid digital transformation efforts. How are you planning to overcome that challenge?
Our business is evolving rapidly, and our technology needs to keep up with that. From operating ports and terminals and providing logistics services in 60 countries worldwide, rapid expansion into new business domains and supporting inorganic growth opportunities, DP World wanted a robust back-office solution that could support its growth plans, and quickly bring up new facilities and fold in acquisitions.
But, with the ever-changing digital landscape, speed in making business decisions is critical. And to make meaningful decisions, it needs to be backed up with real-time data. Now, the challenge with legacy systems is two-fold – first, infrastructure maintenance and support costs for the varied systems across geographies and secondly – it takes time to consolidate and present the data in a unified format from all the different regional entities and business units.
We, therefore, wanted to adopt a unified cloud-based system which would allow real-time access to key performance indicators to show the health of the business and allow financial consolidation across the DP World group almost instantaneously.
How cloud solutions are making a difference to your digitalization vision and efforts?
DP World in Subcontinent (SCO) and Middle East Africa (MEA) are currently live on Oracle Fusion applications for their back-office operations. We decided to stop mixing and matching applications from multiple providers, as we were experiencing that the benefits of any niche application would be offset by the need to integrate all those systems together.
In terms of some early qualitative benefits, we are seeing synergies within the SCO Region by implementing Shared Services model across all entities and similar structure will be followed for the other regions as well. We have also synced up some of our business data as per global standards to improve business processes and visibility. There will be a cost reduction in terms of IT infrastructure and systems to be maintained at different locations within the organization. We are in the initial stages of realizing and evaluating detailed qualitative and quantitative benefits, and we hope to surpass the industry benchmark that is set for similar programs once we are live across the board.
Source : CIOL