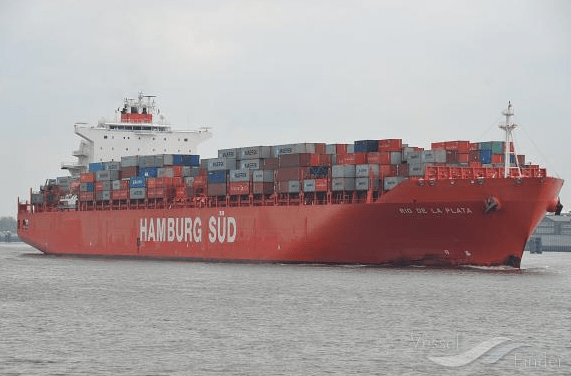 Covid-19 outbreak on Maersk ship off Tauranga
A Maersk Line's vessel has been anchored off Tauranga port in New Zealand after 11 of its 21 crew members tested positive for Covid-19.
New Zealand's Health Ministry stated on 9 August that the crew on the 2008-built Rio de la Plata had to be tested for Covid-19 as part of the requirements for entry to its next destination, another of the country's ports, Napier.
The 5,905TEU Rio de la Plata, which was deployed to the SENZ 2 service operated by Maersk Line's subsidiary, Hamburg Süd, arrived in Tauranga on 4 August and was due to have departed from Napier on 7 August when the Covid-19 infections were discovered.
All of the crew onboard are reported to be well, with none reporting any symptoms. No crew members went ashore while the ship was being unloaded in Tauranga.
The ministry said that the infections are linked to an Australian pilot who was onboard the vessel in July in Brisbane and who tested positive for Covid-19 nine days after being aboard the vessel. The Australian pilot, who was tested after becoming unwell, is confirmed to have the Delta variant and has not been linked to any other cases in Queensland state.
Covid-19 testing has been done on 110 Tauranga port workers and all but one returned a negative result. The remaining worker is being retested as the result was inconclusive but is considered low-risk. Those tested include the two pilots who brought the Rio de la Plata into and out of the port, as well as the 72 port workers who boarded the vessel while it was docked in Tauranga.
The Health Ministry said in an update on 10 August that the vessel remains off Tauranga and a decision will be made as to where to send the ship in the coming days.
Maersk Line did not respond to Container News' request for comment at the time of publication.
Source : Container News