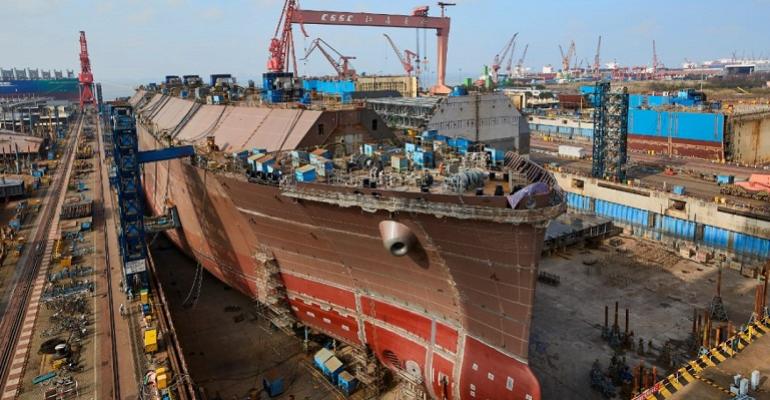 CSSC's Shanghai shipyards full up until 2027
SHANGHAI : Delivery slots at China State Shipbuilding Corporation's (CSSC) three major yards in Shanghai, Hudong-Zhonghua Shipbuilding, Jiangnan Shipyard and Waigaoqiao Shipbuilding, are full to 2027
The three Shanghai-based flagship shipyards of CSSC have 183 newbuilding orders on hand which will keep them busy till 2027. Last year the three yards delivered 48 vessels in 2022 and newly received 72 vessel orders.
Total orders on hand volume for containerships at Hudong-Zhonghua, Jiangnan and Waigaoqiao rank the yards as top globally for this type of vessel. Leading yards in both China and South Korea have been filling their orderbooks with high-value containership and LNG carrier orders, leaving very few slots for large-sized newbuilds to be contracted.
Among all their delivered vessels, 98% were for export and the majority were high-end vessels, including the world's largest 24,000 teu ultra-large containerships, the world's first 209,000 tonne-class LNG dual-fuel bulk carrier, large-sized LNG carrier, Fast4Ward FPSO, as well as PCTC, VLEC and VLGC.