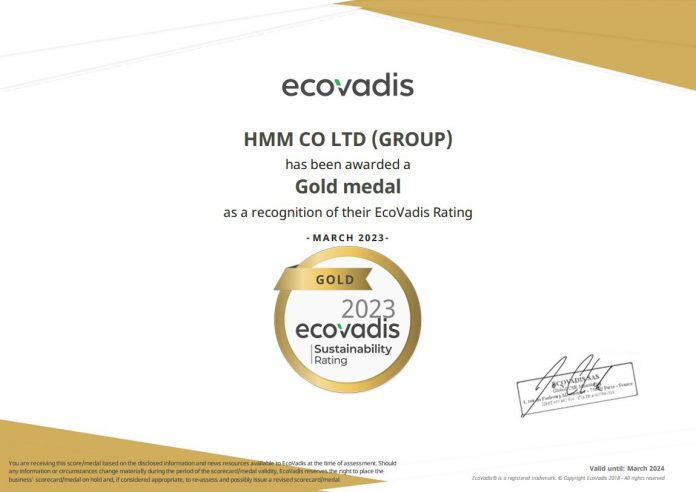 HMM has got Gold rating by EcoVadis
SEOUL : South Korea's flagship carrier HMM had been given a gold rating by EcoVadis, a provider of business sustainability ratings.
HMM achieved better results in the environment and ethics criteria than the year prior with EcoVadis giving a gold classification in 2022, while the ocean carrier received a silver one in 2021.
As a result, HMM was ranked in the top 3% of businesses across all sectors by EcoVadis, up from 4% the previous year.
HMM's accomplishment demonstrates the company's dedication to the environmental effort, which includes the development of policies and comprehensive plans for decreasing air pollution and waste stream, according to a statement.
"This evaluation result will enable us to gain the trust of stakeholders such as customers, shareholders, and communities," stated Kim, Kyung Bae, president and CEO of HMM, adding, "We will strive to raise our sustainable capability not only in the environment but also in all areas."