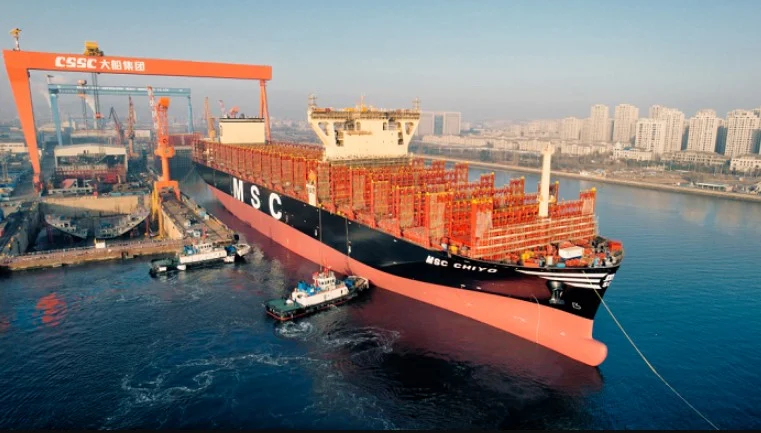 Dalian begins works on new MSC LNG-powered 16,000 TEU vessel
BEIJING : Dalian Shipbuilding (DSIC), a subsidiary of China State Shipbuilding Corporation (CSSC), has begun the construction of the 10th LNG-powered 16,000 TEU container ship for the Swiss shipping line Mediterranean Shipping Company (MSC).
Works on the new container vessel, which will be fuelled with liquefied natural gas (LNG), started on 3 April 2023.
The boxship's overall length will be approximately 366 meters, its breadth will be 51 meters, and it will be able to carry over 16,200 standard containers.
The equipment of the new LNG vessel will contain air lubrication system, shaft generator, and energy-saving guide wheel in front of the propeller.
The building of new MSC 16,000 TEU boxships in China has increased since the beginning of the year, with Dalian announcing a new 16,000 TEU vessel for MSC, MSC Chiyo, in January.