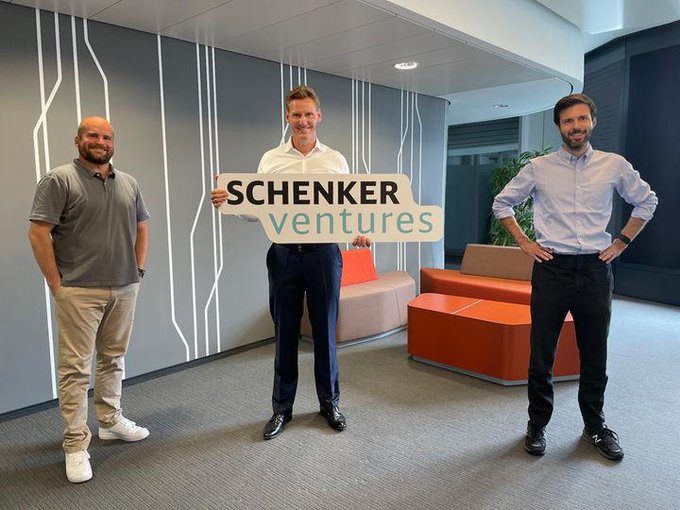 DB Schenker launches Schenker Ventures
New DB Schenker unit to support ideas transforming logistics • Venture capital investments in early-stage business models and start-ups • Founder-centric venture studio together with MVP Factory • "We want to build a digital and climate-friendly future"
ESSEN : DB Schenker launched Schenker Ventures, a new unit to drive innovation in logistics through support for and collaboration with entrepreneurs and founders. Schenker Ventures will bundle and advance DB Schenker's existing corporate venture activities and investments. It will support founders and start-ups with capital, industry expertise, and assets. In addition, Schenker Ventures will partner with venture builder MVP Factory to realize a venture studio.
Jochen Thewes, CEO of DB Schenker: "We want to be the number one driver for new ideas within the logistics and supply chain industry. We want to build a digital and climate-friendly future. Schenker Ventures will unleash innovation through creativity, determination, and entrepreneurial freedom. As a strategic initiative apart from of our daily business, Schenker Ventures will have its home close to DB Schenker but not in the company itself. A new chapter in corporate ventures and innovation starts now."
Patric Hoffmann, Head of Schenker Ventures: "At Schenker Ventures we have one fundamental principle: Great ideas need entrepreneurial freedom. The founders need to stay in control. Therefore, our aim is to create an environment where they retain ownership and full control of their start-ups. As an experienced enterprise with an extensive network, we support them with capital, expert insights in supply chain management, logistics infrastructure, and contacts to top tier customers from around the globe."
The new unit will consist of two pillars. The first one structures all venture capital activities of DB Schenker and will act as a long-term investor focusing on seed to series B+ start-ups in the versatile fields of logistics and supply chain management. Emphasis is given to the development and design of new business models which are targeted towards digital, technology-driven, and sustainability-oriented concepts.
The venture studio, Schenker Venture's second pillar, has been established together with Berlin-based MVP Factory. It aims to pioneer a new way of corporate venture building in logistics. It will offer exceptional entrepreneurs the opportunity to launch the next generation of logistics companies that will drive the ongoing and deep transformation of the industry. Each company will be based on the entrepreneurs' own ideas or on ideas seeded from various other viable concepts Schenker Ventures and MVP Factory run together. Through the venture studio, selected founders will be provided with all resources needed to launch successful companies, including capital, mentorship, and domain expertise.
Source : DB Scenker