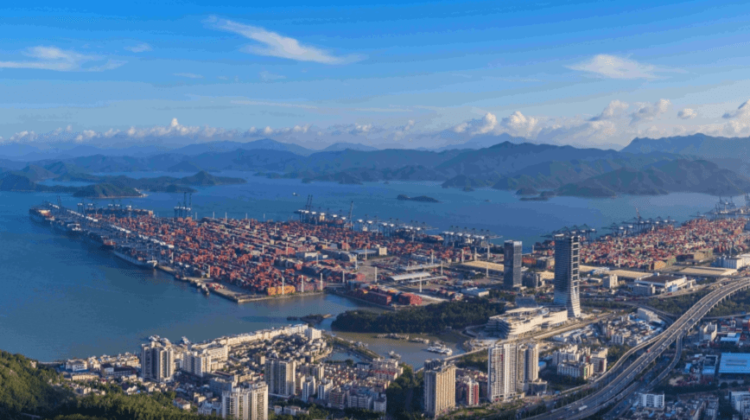 Decade-old plan for new 3m TEU port in Yantian resumes
SHENZEN : Hutchison Port Holdings Trust (HPHT) and China's Shenzhen Yantian Port Group (SYPG) have revived a decade-old plan to build a new deep-water container port in the Shenzhen-Yantian area.
Both sides plan to establish a 50-50 joint venture, tentatively called Yantian East International Container Terminals, to develop the new terminal, which is targeted to have a 1.47km-long quay and an annual capacity of 3 million TEUs.
The plan was first discussed in the early 2000s and much of the land reclamation to expand Yantian port was completed more than a decade ago. However, the development was shelved because of the global financial crisis in 2008-09.
The proposed development site occupies a 1.2km² area east of Yantian International Container Terminals (YICT), which has suffered bottlenecks for over a month in May, following a Covid-19 outbreak in Guangdong province.
HPHT cited growing traffic at YICT, which opened in 1994 and handled 13.35 million TEU in 2020, as the rationale for building a new terminal.
HPHT should continue to strengthen its infrastructure and enhance YICT's capabilities to serve mega-vessels in line with the 14th Five-Year Plan of China, according to the board of directors of HPHT.
HPHT's stake in the joint venture will be held through its subsidiary, Hutchison Ports Yantian. Hong Kong conglomerate CK Hutchison Holdings is HPHT's controlling shareholder, while Shenzhen Yantian Port Group is wholly owned by the Shenzhen branch of the State-owned Assets Supervision and Commission, a government body that oversees all Chinese state-owned enterprises.
Yantian East International Container Terminals expects to spend US$1.69 billion on the development, including the cost of acquiring the land. The funds will come partly from the company's paid-up capital of US$422.1 million and external borrowings.
Source : Container News